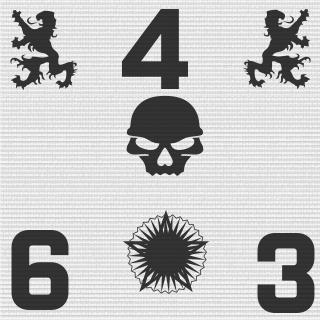 schadenfreude
Tag:
[sfd]
Fans:
12
Created:
2013-04-08
Platoon Presentation
fuck you too


dedicated to the pain of others


everything i do is featured on our dead. lay back and close your eyes, isn't it better that way?


PTFO MUTHERFUCk
Platoon feed
bad ass granny makes some nasty ass noodles but when it gets rough she shoots you in the tootles lol! Thanks Sarg for the awesome vid: http://www.youtube.com/watch?v=xB7iz1HTh9U&list=PLEC522A899F105D13

Sorry to have lost a member or two, but life is busy! I'm glad you guys stuck around... maybe in bf4 we set up some more fun.

hello all. I have been away for a while. Sorry about that. its been a hell of a trip and I wish I could tell you, but it wouldn't make any sense. anyway, bf4 is coming up so we can replay all these dramas with each other again.... and I cant wait to talk with you again...

SGuerreroJ

Where did you go? I said I would be back had to sort some things out...