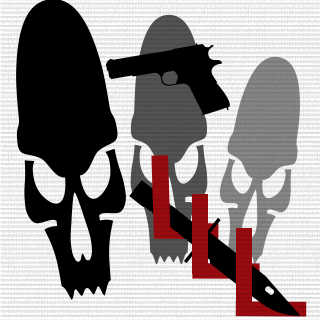 Platoon Presentation
www.LastLaughLunatics.com

THIS CLAN IS NOW PS4 ONLY. WE HAVE CLOSED OUR PS3 DIVISION.

Last Laugh Lunatics is a 18+ US based clan that is currently looking for all types of players. We are a mix of casual and competitive players but most importantly, we acknowledge that Battlefield is a game and we will never ask you to dedicate your life to it. However, we do ask all members to occasionally check the website/Battlelog to stay up to date with clan matters. Lunatics are asked to sport the [LLL]. Last Laugh Lunatics is a great place for players that like to have fun and play in an organized community-oriented environment.

Requirements:
- 18+ years old
- Speak English
- Have a mic
- Play the objective
- Have a 1.0 KDR or higher
- Be active in-game and on the web
- Wear the LLL clan tag
- Have a sense of humor
- Be Mature

To be considered active, you must be registered here on Battlelog platoon page and LastLaughLunatics.com. The website is an essential tool for an organized clan. If you exceed 30 days since your last visit, you will be removed for inactivity.

----------------------

New Recruits Have a Week to complete the following:

Add the Leaders on PSN below which correlate to the system you are playing.

PS4
- BigDaddyBabby
- Blunted1_2many
- star_dust__

PS3
- I_LUV_LLL
- fullrage2012

Apply and Register on LastLaughLunatics.com

Get playtime in with Mic

Wear LLL tags

Upon completion of these, you will become an Official Member. Failure to do so in reasonable time will result in kick.

----------------------

We are an Equal Opportunity Destroyer clan. We aim to destroy each and every individual, regardless of race, religion, ethnicity, sex, etc.

DISCLAIMER- If there is any speculation or reason to believe any player has joined this clan or intends on joining this clan, merely to stalk, follow, or solely play only with our female members. They will be kicked, no questions asked. This is not ChristianMingles or Eharmony.com. This is LastLaughLunatics.com.



Platoon feed
There are no more events to show