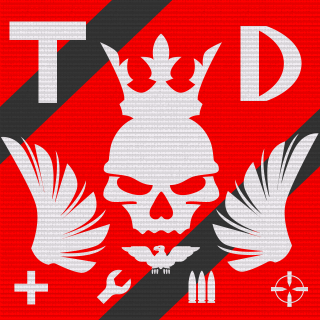 Team DEFIANT
Tag:
[tD]
Fans:
18
Created:
2013-07-22
Platoon Presentation
Welcome to the TEAM DEFIANT battlelog page.




We are looking to bring in more talented players, so if you are interested in joining, then message one of the leaders on XBL to set up your trial

Platoon feed
COME ON!!!!!!!!!!!!!!!!!!!!!!!!!!!!!!!!!!!!!!!!!!!!!!!!!!!!!!!!!!!!!!!!!!!!!!!!!

Do any of you guys play defuse?

no we need XB1 player's lol

Show 13 more...

xxbawhumxx

sorry it was on in the backgorund had to write it ;-( i have shamed myself

FLeXZoNE_EU

oh man BRY just when i thought you were a respectable man hahahahaha

http://www.bf4blog.com/battlefield-4-flood-zone-map-gameplay-shown-new-pc-footage/

http://www.youtube.com/watch?v=1xvDq8_ArbY

Show 10 more...

figs

lol only problem being is...... im having my OP on my shoulder on the 31st so i wont even be at home if it comes early :(

xxbawhumxx

thought games didnt work b4 realse day anyway? thts what the very small update is on start up ?

LOL http://www.youtube.com/watch?v=CHC8KJNBtw8

TheMinty0ne

'Where is it the most elitest fags are killed? Dum dum dum dum dum dum only in battlefield' that line had me in stitches, especially with the way does it too lol.