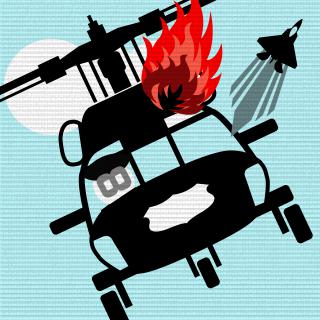 Make some N0iZ!
Tag:
[N0iZ]
Fani:
27
Stworzono:
08.01.2012
Prezentacja plutonu
Hi, My name is William aka. CMSAF-XjinX58 or Smuffy and i am the platoon leader for N0iZ.

I just want to make one thing clear. I recently kicked a lot of my platoon members, that is because i want everyone in the platoon to have the N0iZ clan tag and not that i personally hate those people.

N0iZ is a vehicle platoon so i expect that the ones that join to have some kills with vehicles.

If you want to apply to my platoon then just switch to the N0iZ clantag and add me on Battlelog and
Skype(Ostervagen) or Steam(hack_the_ripper, William.rozenek) and of course apply for the platoon on Battlelog. You can also add any of the platoon leaders which might accept your apllication. But still, the main power to accept applications goes to Smuffy (XjinX).

If you get in to the platoon, you will have about a week to change your clan tag to N0iZ. Otherwise you are going to be kicked during a weekly "cleanup" where we kick the members without the N0iZ tag.

Bf3 Server: http://battlelog.battlefield.com/bf3/servers/show/4951270c-6434-4de6-9143-3630f02a782c/Ziba-Tower-HardCore-24-7-By-N0iZ-Clan-ACTIVE-ADMINS/

Teamspeak Serever: se-voice.fragnet.net:10066

Steam Group: http://steamcommunity.com/groups/N0iZ

If you have problems with anything, like N0iZ members being dicks to you, just tell the leaders and the person you're talking about might have himself a new friend, THE KICK BUTTON.
(Editted by Ins4nity)

We also play AL LOT of other games
League of Legends
Need for Speed: Most Wanted
Airmech
Warthunder
Loadout BETA (GOT KEYS)
Team fortress 2
Firefall BETA (GOT KEYS)
Warframe BETA (Open beta)
APB Reloaded
Blacklight Retribution
Planetside 2
Battlefield: Bad Company 2
Call of duty Black Ops 2
SimCity 5
Minecraft
Medal of Honor: Warfighter

Clan leaders must know XjinX (not in real life though) and have N0iZ as their primary platoon. So just message XjinX for his skype and get to know him. Who knows, you may become a clan leader one day!

If you are interested in playing any of the games or get a beta key to one of them just ask and we will see what we can do :) Of course you can message us if you want to play any of theese games with us. However, not everyone will be able to join XjinX Minecraft server.

See you on the Battlefield!