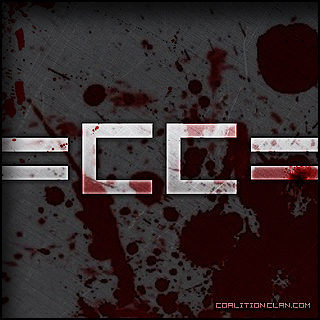 Platoon Presentation
Welcome to our Platoon Coalition.
*************************************
We are not a platoon with strict requirements or tasks.
Fun is important for us in the game and team spirit. If you are interested in becoming a platoon member, then you can apply to the platoon on this page.
Anyone that wishes to wear our clan tag must apply on our official clan website to become a full clan member.
http://www.coalitionclan.com/p/forum/forum_viewforum.php?6
*[ Please make a new Thread ]*

Information & Rules:
***********************
╔►▣ Platoon Members: please play without Clantag

╠►▣ Full Clan Member & Admins: please play with Clantag

╠►▣ Please do not play just for your statistics, teamwork always helps.

╠►▣ Server uses Metabans Cheater Banlist

╠►▣ TEAMSPEAK 3: ts.coalitionclan.com

╠►▣ 24/7 Vehicular Warfare [ END GAME MIXED ] COALITIONCLAN.com
http://battlelog.battlefield.com/bf3/servers/show/pc/dae00294-7149-451e-a3bd-5447e8934635/24-7-Vehicular-Warfare-END-GAME-MIXED-COALITIONCLAN-com/

╚►▣ Server Rules:

No base attack from a vehicle or aircraft unless returning fire against a stationary vehicle camping inside the base.

Be respectful towards others.
Platoon feed
There are no more events to show