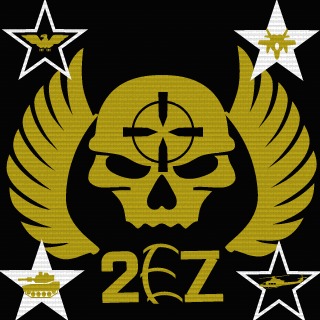 Platoon Presentation
[2EZ] YouTube Channel: http://www.youtube.com/2EZRydaz

We are an active clan for the PS3. Most of our members have played together since the days of Socom 1, Socom 2 & Socom Confrontation. We are a laid back clan that likes to win while having fun at the same time. We respect everyone on the game but at the same time we will not back down to anyone. During Socom Confrontation we were successful in the tournaments taking several gold, silver and bronze trophies. Our clan is always online playing together
Platoon feed
YALL CHECK OUT MY BATTLEIELD 3: TV MISSLE GAMEPLAY http://www.youtube.com/watch?v=a9NIKGQQZLI

sup everyone, sry i got rid of my ps3 version now im on PC if any1 plays it

Hey If yall want the DOGTAG "I WAS THERE" go to ( http://battlefield.com/ ) login to claim your exclusive dog tags.

Show 1 more...

Orthodox79

Its battlefield.com/battlefield-4 that you have to go to

LeeZyDoubleZro

Yea the link i posted will take you to that website you gave me

Hey everyone. Been away for work a lot lately. Miss my 2EZ crew. I should be around next weekend. If any of you remove me (paper) for inactivity, I will hunt you down.