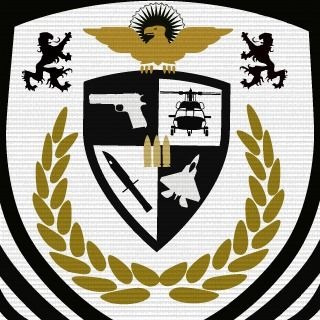 Platoon Presentation
╔╦╦╦═╦╗╔═╦═╦══╦═╗
║║║║╩╣╚╣═╣║║║║║╩╣
╚══╩═╩═╩═╩═╩╩╩╩═╝

ᖇ〇᙭ ☂ᔕ3 108.174.62.146:10017


██▀█╗╔╔╗╔╗╗╔★█▀██▀█╗╔▄╔╗★██▀█╗╔╔╦╗★
██░░╠╣╠░║░║╝╗★░██░░╠╣╦╚╗★██░█╚╝░╩★
██▄█╝╚╚╝╚╝╝░╚★▄██▄░╝╚╩╚╝★██▄█★⫸

ROX is A Adult team coummunity. A equal opurtunity BF3 Assasin Employer. Frag the Weak, Hurdle the Dead Inc. Grade A Troll Management!
█▀▀▄ █▀▀█ ▀▀█▀▀ ▀▀█▀▀ █░░ █▀▀ █▀▀ ░▀░ █▀▀ █░░ █▀▀▄   ░█▀█░ 
█▀▀▄ █▄▄█ ░░█░░ ░░█░░ █░░ █▀▀ █▀▀ ▀█▀ █▀▀ █░░ █░░█   █▄▄█▄
▀▀▀░ ▀░░▀ ░░▀░░ ░░▀░░ ▀▀▀ ▀▀▀ ▀░░ ▀▀▀ ▀▀▀ ▀▀▀ ▀▀▀░   ░░░█░

★░░░░░░░░░░░████░░░░░░░░░░░░░░░░░░░░★ ★░░░░░░░░░███░██░░░░░░░░░░░░░░░░░░░░★ ★░░░░░░░░░██░░░█░░░░░░░░░░░░░░░░░░░░★ ★░░░░░░░░░██░░░██░░░░░░░░░░░░░░░░░░░★ ★░░░░░░░░░░██░░░███░░░░░░░░░░░░░░░░░★ ★░░░░░░░░░░░██░░░░██░░░░░░░░░░░░░░░░★ ★░░░░░░░░░░░██░░░░░███░░░░░░░░░░░░░░★ ★░░░░░░░░░░░░██░░░░░░██░░░░░░░░░░░░░★ ★░░░░░░░███████░░░░░░░██░░░░░░░░░░░░★ ★░░░░█████░░░░░░░░░░░░░░███░██░░░░░░★ ★░░░██░░░░░████░░░░░░░░░░██████░░░░░★ ★░░░██░░████░░███░░░░░░░░░░░░░██░░░░★ ★░░░██░░░░░░░░███░░░░░░░░░░░░░██░░░░★ ★░░░░██████████░███░░░░░░░░░░░██░░░░★ ★░░░░██░░░░░░░░████░░░░░░░░░░░██░░░░★ ★░░░░███████████░░██░░░░░░░░░░██░░░░★ ★░░░░░░██░░░░░░░████░░░░░██████░░░░░★ ★░░░░░░██████████░██░░░░███░██░░░░░░★ ★░░░░░░░░░██░░░░░████░███░░░░░░░░░░░★ ★░░░░░░░░░█████████████░░░░░░░░░░░░░★ ★░░░░░░░░░░░░░░░░░░░░░░░░░░░░░░░░░░░★



░░░░▄▄▄▄▀▀▀▀▀▀▀▀▄▄▄▄▄▄
░░░░█░░░░▒▒▒▒▒▒▒▒▒▒▒▒░░▀▀▄
░░░█░░░▒▒▒▒▒▒░░░░░░░░▒▒▒░░█
░░█░░░░░░▄██▀▄▄░░░░░▄▄▄░░░█
░▀▒▄▄▄▒░█▀▀▀▀▄▄█░░░██▄▄█░░░█
█▒█▒▄░▀▄▄▄▀░░░░░░░░█░░░▒▒▒▒▒█
█▒█░█▀▄▄░░░░░█▀░░░░▀▄░░▄▀▀▀▄▒█
░█▀▄░█▄░█▀▄▄░▀░▀▀░▄▄▀░░░░█░░█
░░█░░▀▄▀█▄▄░█▀▀▀▄▄▄▄▀▀█▀██░█
░░░█░░██░░▀█▄▄▄█▄▄█▄████░█
░░░░█░░░▀▀▄░█░░░█░███████░█
░░░░░▀▄░░░▀▀▄▄▄█▄█▄█▄█▄▀░░█
░░░░░░░▀▄▄░▒▒▒▒░░░░░░░░░░█
░░░░░░░░░░▀▀▄▄░▒▒▒▒▒▒▒▒▒▒░█
░░░░░░░░░░░░░░▀▄▄▄▄▄▄▄▄▄▄█
Platoon feed
Every one think BF4 is all that? Just wondering!

ROX_ChrOniC

Judging from the beta, it needs a lot of work.

ROXBONEZ

Yeah, but it was a beta, just for testing purpose to see how the game performs in a lot of systems. My only problem was the Q key being hard binded but after reading what others went through I guess mines not that bad.

ᖇ〇᙭ ☂ᔕ3 108.174.62.146:10017 ROX TS3 with Battlefield channel if needed. My mic is busted at the moment but I will be getting a new one soon.

Happy Birthday Bonez! w00t!

Do the Harlem Shank! ha...