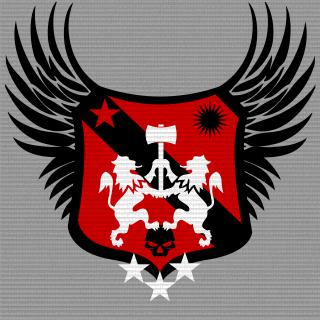 EPIC
Tag:
[EPIC]
Fans:
31
Created:
2011-10-25
Platoon Presentation
EPIC was created to house the most epic of all BF3 players. Players who have talent and players who can continue to build on that talent is part of our platoon's foundation. Another big part of our foundation is all about fun and enjoying the game in a laid back platoon environment. We strive to be the best and we are the few players BF3 has that can outperform everyone else in anything else while having a blast doing it. EPIC was created by an 82nd Airborne Infantry Paratrooper veteran and a ROTC graduate. It was created for those players who love to play the game and have not found the right type of people to play it with. It was created so players can challenge themselves to be better than great. It was created so players can have fun with other great players and not worry about who's better than who. We are currently looking for mature team players who have or can strive for these requirements:

- Age 18 and older
- Mic
- K/D 1.2
- SPM 400
- Skill 400

When becoming a part of EPIC we request:

- You wear the platoon tag with pride(Why wouldn't you?)
- You friend those who are also members of the platoon on PSN(Can't play if you don't have friends)
- You do not have more than two weeks of inactivity(We would miss you too much)

If this is the type of platoon you can see yourself being a part of, please apply. We want everyone to understand that this platoon, while having a few requests, is all about having fun and being yourself. Good luck to all and hope to have you recruited soon.

EPIC


Platoon feed
Attention EPIC, would Majelen,LLHJ,Redcon,Merc,Triggerik,Fearless and the rest of EPIC,plz,meet me on the battlefield,i am gettin owned here without you guys ffs.that is it.

KAAPAAAAH! This is my stinger wiener

Majelen

That console is so mind blowing! Did you see how it, oh yeah, we didn't get to see it...

Ahem announcement.................................DIP DIP Potato chip......................... That is all carry on.

Look at that im number 1 again haha

Yep, it looks like we are back to square one! Who wants to join the best?