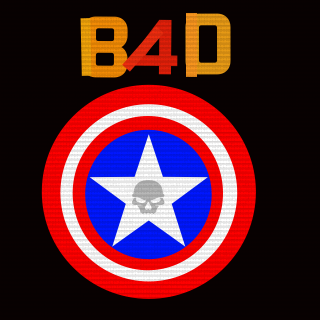 Platoon Presentation
PLEASE READ (If you dont agree with the below no, need to join) We started as a direct off-shoot from the OGz when Euro based mates formed a platoon to play together. Now spanning the WORLD! all nations welcome! Not the usual suspects...mostly old dudes. We are all mature friends. We play for fun and to socialize...but we still like a win! We like to have a code of being there for each other..".never leave a (BAD) behind" or alone in a match until at least the end of the match. When we play against each other we do for experience and fun but we maintain a respect for each other. respect the game, respect the player...unless you cross our path in an unethical manner...then its gloves off!

We play mainly HC but we are NOT strictly HC players!
Please be open to socialise and have fun..
Platoon feed
Plokkie, Borracho, Snagz, Enp, check your missions 40 hours left!

Im making this platoon my primary, hopefully we will kick some ass together guys !!

Shhhhhh...something is coming.....its getting closer............Dont tell everyone...In fact tell everyone!!.....it will soon be here and upon us......Soapbox is getting a PS4 and then every frag under the sun is going to be coming your way!

soapbox68

LOL, you will have a bit of a wait i gotta pay a pile of bills first. i will however save up a stockpile of things that go bang!

NEW Facebook group created for BAD - BAD Company Battlefield Boyz - I have also created a new FB gaming persona so I can send live updates from Battlelog to that Facebook group. Carlos TheJackal. See you out there.

Dudes..the BAD emblem is now working on BF4...on your clothes, weapon, vehicles...its AWESOME!!

Show 3 more...

Jackal6681

I did the same...it rocks now dude but disappears later..

HELLO?!!! anybody here?!!! anyone? BF4... what have you done????!!!! :S

I have returned from the dark side!!!

Show 2 more...

Jackal6681

Hey Cam....The boyz are ALL on GTAv at the moment so we dont see them much

Camarooney97

Oi PC gimps, get lost - this is on my playstation account lo jackal, and yeah ive noticed....i must say i play that too haha

Anyone want to hack the GTA servers and boot our buddies off is welcome!

Jackal6681

Dammit do I have to go and buy the game just to hang with my brothers??

plokkie

Hahahaha...... BF3 hmmmm this weekend sounds fun!!!