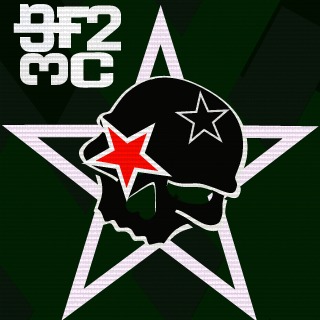 BF2MC Veterans
Tag:
[BFMC]
Fans:
43
Created:
2011-10-29
Platoon Presentation
Server dropping, choppa whoring, quickswitching, kneesliding, worm glitching, team stacking, arti camping, base raping, gtam dodging, car bombing, red dotting, jump rocketing, tank whoring, kill boosting, team killing, chinese building noob snipers from BF2MC
Platoon feed
SHITBUCKET = http://i279.photobucket.com/albums/kk140/NsAxTheSalt/Lv1100engi.jpg first in Aus to Level 100 engineer (ground n pound)

...played some HardCore No Map other week and recommend it for any BF2MC fans playing here - can be set up from your [RStick] server search options. It plays more like BF2MC on BF3 than any other mode. Played with some of the old crew - good times - recommended

AJKI11A-LoB-

also need more you guys to join me on pc 64 man servers is like a whole diff ball game...

No need for server dropping...the game does it for you :( still best shooter on the box and getting better...bring on BF4 next gen console.....