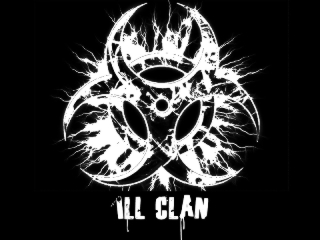 Platoon Presentation
[] []_ []_

***WE ARE MOVING TO GTA V AND BF4***
=====================================================================================
***IF YOU CAN"T BE A TEAM PLAYER DO NOT LOOK ANY FURTHER***
=====================================================================================
Started out in BC2 and Exploded in BF3..
After a long time off the Battlefield, we decided to build our team based on a Squad directive where we each have one another's back at all times.
We are NOT all about the Competitive play, we like to also just get in a game have fun cracking jokes and blowing Shit up.
Being part of the team you shall RESPECT everyone ON and OFF the team. Lead By example!
We have first come to take the SQ Rush scene by Storm and as we grow, we will be moving on to Rush and Conquest modes.

IF you feel you would like to be part of iLL add Seloe_1 or NeFaRiOuS666 on PSN and catch a few games with us to try the feel of our teamwork.

"PERSISTANCE OVERCOMES RESISTANCE"
======================================================================================

**BaTtLe StAtS**

CQ 12 v 12
[iLL] 3 v [MFH] 2 = iLL - W

SQ RuSh 4 v 4
[iLL] 2 v [VC] 0 = iLL - W
[iLL] 0 v [PnN] 2 = iLL - L
[iLL] 3 v [KOF] 2 = iLL - W
[iLL] 0 v [LWC] 2 = iLL - L
[iLL] 2 v [7s] 3 = iLL- L
[iLL] 3 v [R3vS] 2 = iLL - W
[iLL] 0 v [HwS] 2 = iLL - L ( 2 Randoms FUK)
[iLL] 0 v [AxG] 2 = iLL- L




====================={[[[[[[[[[[[[[[[[[*Recruitment Requirements*]]]]]]]]]]]]]]]]}=======================

General
- A functional microphone is mandatory... NO EXCEPTIONS!
- You must be at least 18 years of age or older.
- We welcome people from all genders/nationalities/ethnicity, so long as they can speak English at a comprehensible level, and have a solid connection.
- Squad/Team work is a really important aspect in our clan. Do not apply if you're not a dedicated team player.
- You need to be versatile with the classes, you might be asked to step out of your comfort zone sometimes.
- You have to be able to adapt to different combat situations.
- Try-Hards are welcome, but we do crack jokes when we play.


Stats:
- There is no minimum level requirement.
- K/D ratio has to be around 1.70!
- W/L ratio has to be above 1.00!
- SPM has to be over 500! ( Can be worked on)




Platoon feed
Monday is this Platoons last entry..

TO ALL: If you're with us I need a reply within 2 weeks. Otherwise YOU WILL BE KICKED..GTA V is right around the corner and so is BF4. I need to know who will stand with us on both fronts of the battlefield!

Ok guys GTA V is 20 days out...If anyone here wishes to join the crew go to...http://socialclub.rockstargames.com/crew/slum_village ... and sign up!!

Yo its been mad fun with all of yall. ill hop on a few days before i go.