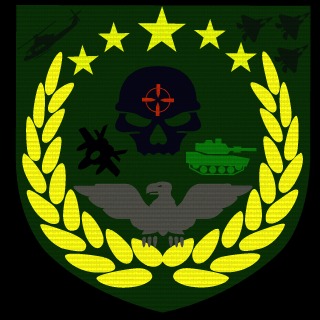 Platoon Presentation
Welcome to ACE platoon.

This platoon was created and founded by [ACE2]hostile_uk, [ACE3]hoswamper36, and [ACE1]trugame9696.

Thanks to all the ACE leaders for hosting our server. And especially [ACE5]BUDDY6uldv8 for recruiting multiple ACEs. HOOAH!

We are recruiting for all fields of expertise pilots, tank commanders, assault, support, engineers, and recon. As of now we have more top world players in our platoon than any other. We are looking for anyone form any country or any age. If you are accepted your dog tags should read ACE unless you are one of the original 9 ACES. It is not mandatory to wear your dog tags unless we are in a platoon battles.

shout out to [ACE2]hostile_uk the #1 jet pilot in the world. Also to all of our world leaders here in ACE platoon. We also have secondary platoon (BOA) Brothers Of ACE , this is for dedicated ACE members only .recruitment is made by the vote of leaders of BOA. If interested contact founder BUDDY6uldv8 or on the wall of ACE or BOA.
Platoon feed
I'm back, everyone. My PS3 is fixed and I'm back in the action. Re-add me if you deleted for inactivity.

I just ordered my new part, guys. I'll be back on the front lines soon.

Got a new job. Going to be getting my PS3 fixed soon. =D

Guess what guys a player from the past Gooee 13 has asked us for a scrim match in two weeks. No further details at the moment but it defiantly on. It will be against ANZ and it will be a 12 player team battle.I have players in mind for the match depending on availability , so far Buddy , Gamergoof, Milkiebear, Bigfrog, Adam , Souleater, stingray,truegame , Hostileuk