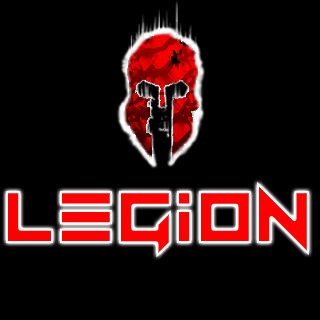 Platoon Presentation
★ ★ ★ ★ ★ ▬▬▬▬▬▬▬LEGION▬▬▬▬▬▬▬★ ★ ★ ★ ★


TEAMS PLAYED = SyN, CyS (x2), XSV, PHI, TSF, ePro (x2), DtcH, SoD, dvb (x2), cF (x3), QxT, CyK, RVN, FK (x2), QxD (x2), QD (x2), m7v, HELL (x4), TAo (x3), DLO (x2), PSK, tCo (x2), AoA, SC, HoT, eQs, EVO (x2), tPs, fFc, TKo, RV, RPT, TNU, DoG (x2), DBD, DOB, iMw (x2), CTG, ipp, SINS, HBR, iCon (x2), pp, R3D, eA, 9thL, eF, MOH, 3rd, 2hip, VALR, xEx

BF3 Stats
49 Wins - 15 Losses

-Season 1 of FN Rush Ladder CHAMPIONS

-Season 2 of FN Rush Ladder CHAMPIONS

-Season 1 of FN CQC Ladder CHAMPIONS



*We now just play as a community friends, no competitive for us in BF4.
Platoon feed
I miss the bf3 fun we once had... </3 Miss you guys! much love

Guys i bought a PC and im planning on selling it coz i miss you too much ill see you in PS4 next month if i dont get a cerebrovascular accident for raging so much on the PC version of BF4. peace

So jealous I don't have a PS4 for BF4 yet. Hopefully I'll get it in the first couple of months of 2014. Btw I'm getting discharged from the army before the end of 2013 so I'll see you soon guys.

I'll be with you when I buy a PS4. In March. I hope...