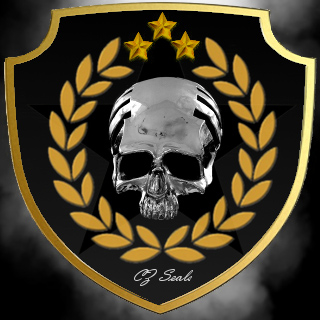 Platoon Presentation
SEAL je zkratka pro tři slova: SEA=moře, AIR=vzduch a LAND=země.

Tato četa je určená pouze pro vybrané vojáky z CZ Seals.

http://www.czseals.hys.cz/
Platoon feed
Co ten Magorcz, řekněte mu, ať furt nemaká a přijde si zahrát :D

SEAL-magor

nn já se na střeše zásadně griluji za podpory sluníčka

Zdravim všecky! :) Zkratka SEAL_ před jmeném je pro všechny členy dobrovolně. Pro nové přijaté hráče to už bude podmínkou. Clan tag smažte.

V pátek 11.1. od 20:00 je rezervace servru, Buď se bude hrát proti sowaHD a jeho týmu, pokud nedá dohromady hráče, dáme malý trénink CZ Seals a CZ Seals Elite. Bude se hrát po dvou kolech 4 proti 4 - Bazar- Malý CQ a Metro- Rush Družstev. Čas nelze posunout. A budou pravidla Playzone turnajů.

Fuuuuuuuj, už máme prvního Nerda do sere do kýblu :D

Příští sobotu v 20h cw. Kdo může? :-)

Kdo vše má zájem se zůčastnit Playzone NVIDIA 5v5 Conquest NightCup #45? Je to v neděli v 18h.

SEAL_Ronny

http://www.playzone.cz/turnaje/bf3-nvidia-5v5-conquest-nightcup-45

a10ondr

Klidně můžu, ale jen pokud budete mít volný místo;)

V pátek 20h sraz CZ Sealsů!! :-) Zahrajem všichni na našem serveru.