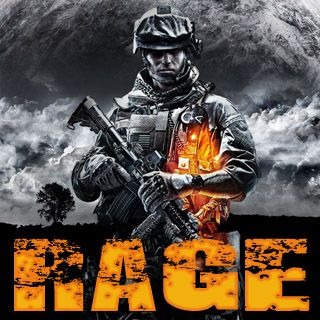 Platoon Presentation
Maximum platoon size is 20, hiring is open.

We're looking for "mature" players:
Age over 20 years (25+ preferred) ... BRAINS!
No whining crybabies (of any age) allowed.
Colonel Rank 45+
SPM 500+
K/D 1.5+
Must have Premium! Go make some money and buy it.
Activity on TS.
Advanced Team Player.
If you are just a metro meat-grinder, go away.
We hunt Lemmings so we do not accept them.
.

We don't care about your nationality as long as you can communicate in English and you are not a redneck.

TS3 server:
ts.fakaheda.eu:7915 - heslo u KingEvilJack, czqwerty nebo Trakth0r / password from KingEvilJack, czqwerty or Trakth0r

Maximalni pocet lidi v cete je 20. Nabirame!
Pozadavky pro vstup:

Minimalni vek 20+ (25+ vyhodou) - Nactileti maji smulu.
Bud normalni a nebrec..
Plukovnik (rank 45).
Skore za minutu 500+
K/D 1.5+
Vyzaduju Premium! Bezte si vydelat a kupte si to.
Musi chodit na TS.
Pokud hrajes jenom metro masakry bez jinam.
Schopny tymovy hrac!
Lemmingy behajici po bojisti jako cvicne cile nechceme, nauc se hrat a pak se prihlas.



Platoon stats: http://bf3stats.com/leaderboard/cA9IRhlJMe
-------------------------------------------------
Upcoming events / Announcements - Planovane akce / Oznameni :

Only Pub Pwnage.




Platoon feed
JackTheStranger

bez toho TS to nema smysl, ale klidne zahrajem, jen k tomu nemusis byt v cete.

HandiPower

cus, ono je to jedno jestli nekde jsem nebo nejsem. Zas tak to mov nežeru kor, když ten BF4 nefacha jak má. Tak zatím čest práci :-)

Show 1 more...

Improstor

Hrat budu, ale zustanu u DM/Domination tedy bez vehicle. Zalezi jak je to pro vas prinosne.

JackTheStranger

Hrajeme vsechno, v tom neni problem, jde jen o tu aktivitu. Vsak se stav nekdy k veceru na TS, ted v zime je tam celkem zivo kazdy den.

EmperorJogi

Zdar Gargane... Co ty tady? :-) EmperorJogi :-D

Gargantuos

cus cus dostal jsem pozvanku hlavne proto ze hraju 4 s rage

http://www.mouse-sensitivity.com/ - Doporucuju na prepocitani mouse sensitivity do BF4. Btw. moje v BF3 je pri 5000DPI: Sensitivity: GstInput.MouseSensitivity 0.034884 360º rotation: 17123.66 counts 8.6988 cm

Show 7 more...

VampirePeter

ja som pri bete zistil ze to hram na inom, trochu vysom DPI ako BF3 co mi aj nakoniec vyhovovalo, cize beriem to ze mam trochu odlisny styl hrania medzi BF3 a BF4 beta

kupkoid

Ja jsem prave reinstaloval system a musel jsem po bete znovu nastavovat citlivost u trojky tak jsem to proste odladil podle pocitu a bum, 2 hry co jsem zatim hral 20% accuracy. Tak uvidime jak se to chyti dal