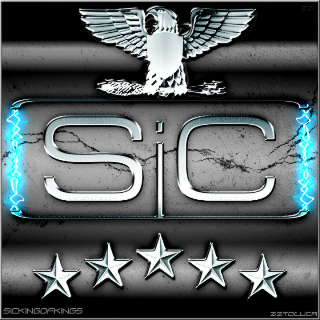 Platoon Presentation
[A-1] SiCxKingofKings - President - Founder

[S-2] zztoluca - Vice President - Graphics Artist

[0-3] Mustang-542 - General - Overseer

[0-2] Demon_Alpaca - Major General - BF3 Commander

[0-2] LBE79 - Major General - GYD Squad Leader.

[0-2] Fuzyfalcon - Major General - PC BF3 Leader.


===================================================================================
Sons in Chaos Server:
http://bf3stats.com/server/ps3_f560b69a-5190-4501-964d-65e4d3fee28e
===================================================================================
We are multi-gaming community. We accept all types of players, hardcore, casual, and even you weekend warriors. If your looking for a competitive clan, look no farther.. Join our members of our scrim teams & climb to the top.
===================================================================================
Platoon feed
Join website www.sonsinchaos.net

All clan members who are up for some BF3 in four hours let me know. I will be on for most of the morning.

get2thachoppa2

3VIL wants to have some scrimmages let me know when yall want to battle it'll be good practice for all

BaldedEagle

Sorry for late response on this, we will try to set something up. Alot of our guys are playing different games atm. I will get a hold of you when they are ready to play.

We have updated the clans website more, the design will continue to be updated. Be sure to give us your feedback on how we are doing!