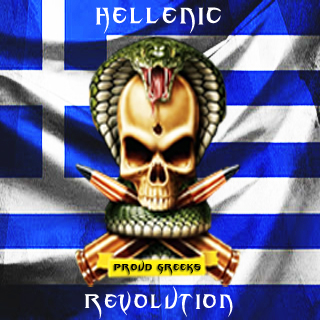 Platoon Presentation
▬ ▬ ▬ ▬ ▬ ▬ ▬ ▬ ▬ ▬ ▬ ▬ ▬ ▬ ▬ ▬ ★Hellenic Revolution ★▬ ▬ ▬ ▬ ▬ ▬ ▬ ▬ ▬ ▬ ▬ ▬ ▬ ▬ ▬

★ If You Want To See This Presentation Download This : http://getbblog.com/en/
★Για αλλαγη ονοματος Στο Bblog/Change Name Here on Bblog : http://www.origin.com/ie/change-id
★Τeam LeaderBoard : http://bf3stats.com/leaderboard/ArisGts

★★★★★★★★★★★★ If You Want a Clan War Please Contact with : ArisGts ★★★★★★★★★★★★★

▬ ▬ ▬ ▬ ▬ ▬ ▬ ▬ ▬ ▬ ▬ ▬ ▬ ▬ ▬ ▬ ★ Matches ★▬ ▬ ▬ ▬ ▬ ▬ ▬ ▬ ▬ ▬ ▬ ▬ ▬ ▬ ▬ ▬ ▬ ▬
xGRx 0 - 4 WaHs (Lose)
xGRx 5 - 0 GRZ (Win)
xGRx 3 - 0 TGE (Win)
xGRx 5 - 0 GBT (Win)
xGRx 3 - 0 GSO (Win)
xGRx 1 - 3 SRS (Lose)
xGRx 0 - 4 POL (Lose)
xGRx 0 - 3 RV (Lose)
xGRx 2 - 2 SRS (WinBT) http://battlelog.medalofhonor.com/bf3/matches/view/2832654923126539683/
xGRx 1 - 5 UKM (Frendly Lose) (Squad Rush)
xGRx 4 - 0 HUGS (Win) http://battlelog.medalofhonor.com/bf3/matches/view/2832654923138146317/
xGRx 4 - 0 DFGR (Win) http://battlelog.medalofhonor.com/bf3/matches/view/2832654923140959844/
xGRx 1 - 3 aAa (Lose) http://battlelog.medalofhonor.com/bf3/matches/view/2832654923141874537/
xGRx 4 - 0 300 (Win) http://battlelog.medalofhonor.com/bf3/matches/view/2832654923143081007/
xGRx 2 - 2 ALB (WinBT) http://battlelog.medalofhonor.com/bf3/matches/view/2832654923143961185/
xGRx 0 - 4 LoB (Lose) http://battlelog.medalofhonor.com/bf3/matches/view/2832654923146159114/
xGRx 4 - 0 UKO (Win) http://battlelog.medalofhonor.com/bf3/matches/view/2832654923147970028/
xGRx 0 - 4 D3es (Lose) http://battlelog.medalofhonor.com/bf3/matches/view/2832654923149036491/
xGRx 4 - 0 HELL (Win) http://battlelog.battlefield.com/bf3/matches/view/2832654923152016786/
xGRx 0 - 4 DFGR (Lose) http://battlelog.medalofhonor.com/bf3/matches/view/2832654923152067162/


Clans We've Played 2012:
WaHs(Lose) , GRZ(Win) , TGE(Win) , GBT(Win) , GSO(Win)
SRS(Lose) , POL(Lose) , RV(Lose) , SRS(Win By Tickets) UKM(Lose) , HUGS(Win)

Wins : 6
Loses : 5

Clans We've Played 2013:
DFGR(Win) , aAa(Lose) , 300(Win) , Αlbania(Win By Tickets) , LoB(Lose) , UKO(Win)
D3es(Lose) , HELL(Win) , DFGR(Lose)

Wins : 5
Loses : 4

▬▬▬▬▬▬▬▬▬ We accept challenges for 12vs12 Conquest And 8vs8 Close Quarters▬▬▬▬▬▬▬▬▬
▬▬▬▬▬▬▬▬▬▬▬▬▬▬▬▬▬ Only Play With Competitive Platoons ▬▬▬▬▬▬▬▬▬▬▬▬▬▬▬▬
Platoon feed
http://battlelog.battlefield.com/bf3/battlereport/show/4/118271069/387833268/

Υπομονη αλλον εναν μηνα ...

Καλημερα. Ρε σεις πως ξεκιναει η δοκιμαστικη έκδοση του Playstation Plus για 14 ημερες στο PS4? Εβαλα το BF4 αλλα δεν μου εχει επιλογη Online...

Show 3 more...

petralona

πηγαινε στο store και πατα την επιλογη στο ps plus trial.

xronia polla stoys antonides ...!!!

Που ειστε ολοι ρε; Μονος μου παιζω με τον Σπυρο και κραταμε τη σημαία ψηλα ; Ακομα να χωνεψετε απο τις γιορτες η επεσε παντοφλα ;

Show 3 more...

Strifting

Καταλαβα...5 μείναμε...δεν πειραζει παιδες, οπως και να εχει, μαμησι και στρατιωτικο περιπατο τους παμε.

GEO_75_SPARTAN

distixos exoyme psiloxoristei alloi sto ps3 me bf3 k bf4 ...alloi sto ps4 me bf4 ...eine diskolo na brethoyme ..alla tha erthei o kairos k tha ksana mazeytoyme ...ypomoni ...ego tin exo pei tin gnomi moy gia to bf4 ...oti akzize

Ena exo na po to BF4 sto play4 apla G A M A E I ......kamia sxesi me tin konsola sto 3 ....kalitera grafika , gameplay , ....ta gnosta problimata omos paramenoyn opos kapoioi server me lag k sto na ftiaxnoyme omada k na mpenoyme mesa apo tin arxi ..elpizo na ta ftiaksoyn ...an k eine noris ...KANTE TO SKATO SAS PAKSIMADI K LIGO YPOMONI ...kai agorasteto (ksero oti eine dyskolo )... xGRx PANTOY..!!!!

GEO_75_SPARTAN

den exoyn oloi server lag ...i malakia eine oti den mporoyme na dialeksoyme server k pame apo to quick ...k etsi den blepoume apo pou eine oi server ..k telos as elpisoyme na to ftiaksoyn..allios gamioynte

Kαλη Χρονια σε ολους παιδες με υγεια και ευτυχια ευχομαι...