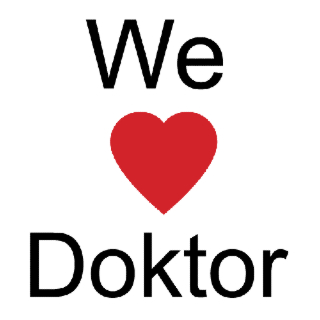 Doktor's Patients
Tag:
[DokJ]
Fans:
0
Created:
2012-05-09
Platoon Presentation
Hello everyone.

My name is Jacob, and I've known Doktor aka. 2Girls1Doktor for quite some time.
It all started back in the day, when we used to play BFBC2 together. I remember how we met totaly random, it's a day I for sure won't ever forget. I've always loved and supported Doktor, he has been giving me so much, and now it's about time I give back.

Ever since Doktor started doing Youtube seriously (Back in December 2011 if I remember right) I've been thinking about creating a Platoon just for him. It's not going to be anything super special, but I would just like to give Doktor the publicity that he deserves. So what I did was creating this fan group, with this my goal is to tell even more people about Doktor, not only because of his commentaries, but because he means alot to me, and that he is one hell of a great guy.

I don't know if this is of anyone's interest to join a group like this, but I hope that you who is reading this will help me support Doktor and everything he does.

This Platoon won't have any kind of goal, and there is not going to be a definition of when succes is reached, but as long as we can help just a little bit I know that is going to make Dok very greatfull.

The tag is to remind the days when Doktor was called DoktorJac, which is what I personally always will remember him as.

Support a friend, commentator, bro, stranger, weirdo, whatever he may be to you. Help me give something back.

-

Here is ways you can support Dok:

Twitter: https://twitter.com/#!/DoktorsYT

Youtube: http://www.youtube.com/user/DoktorsCommentaries

Battlelog: http://battlelog.battlefield.com/bf3/user/2Girls1Doktor/

-

TL;DR

This is a Fan Club.

Also if not stated well enough above, this Platoon is made to promote Doktor and what he does, I sure hope I'm not the only one who think that he deserves more publicity!

Thank you!
Platoon feed
There are no more events to show