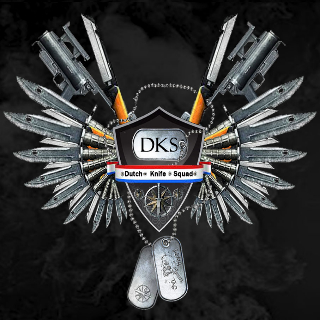 Dutch Knife Squad
Tag:
[LOL]
Fans:
20
Created:
2012-06-16
Platoon Presentation
Dutch Knife Squad Platoon for ingame fun.
If you like stealing dog tags, you're gonna love us.

As a member you may invite everybody you know who likes to steal dog tags.

If you want to add me, my psn is carboon94

If you have any ideas how to make our platoon better, tell me.


And remember guys, steal those tags.


Thank you Aim-Scream-Shoot and yesheadz for that great platoon emblems, im sure we all like them very mutch.

Friendly platoons:
Gamer.nl
Spartans

If you want to be a leader, just ask.

HAVE FUN!


We should go and have some knife only action on an empty server, if any of you are interested i will give some info the next time im online.
Platoon feed
There are no more events to show