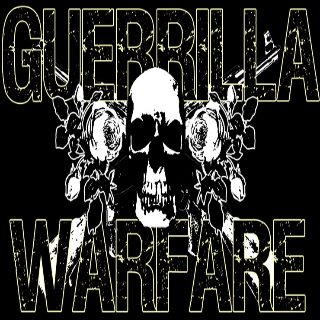 Guerilla Warfare
Tag:
[GwAr]
Fans:
13
Created:
2012-06-26
Platoon Presentation
----------hYk AND MOB AFFILIATED------------

Guerrilla warfare is a form of irregular warfare in which a small group of combatants including, but not limited to, armed civilians (or "irregulars") use military tactics, such as ambushes, sabotage, raids, the element of surprise, and extraordinary mobility to harass a larger and less-mobile traditional army, or strike a vulnerable target, and withdraw almost immediately.
_______________________________________________________________

This is a community platoon meant to unite people from different teams together to fight for the same purpose, to f*ck the other team up!

**ALL HYK AND EX MOBSTERS ARE WELCOME TO JOIN AND CAN DO WHATEVER THE F*CK THEY WANT!****

-hYk members and Ex-Mobsters dont have to wear the [GwAr] tag if they dont want to, they are already established as Guerillas so the tag is optional
--------------------------------------------------------------------------------------------

As Guerillas, we are not your typical platoon, we dont care what the f*ck you want to do as long as your beastin it and you fight alongside us in battle.

-F*ck KDR requirements, its understandable if you dont give a f*ck about your website stats but your still a beast. Just prove yourself useful on the battlefield and you will be a part of this platoon.

-This is a laid back platoon with no serious organized system, if your good at killing, enjoy doing it, and like to blow sh*t up, then consider yourself a Guerilla!

-Anyone can become a leader of this platoon, all Guerillas are equals!

**If you are interested in the competitive side of battle and are an all around beast feel free to apply for hYk and speak with hYk Doja for details!
Platoon feed
There are no more events to show