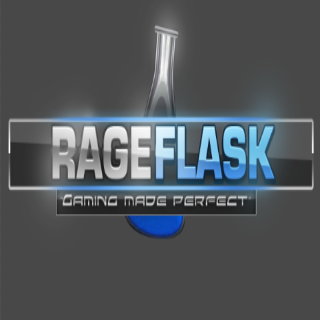 Platoon Presentation
RageFlask Gaming is a multi-gaming, multi-national clan. We have members from all over the world, and play games from Diablo to Battlefield. The Battlefield branch of RageFlask is a new addition. Our numbers are small for now, but will grow in the near future.

RageFlask is more of a gaming community rather than a competitive clan. The goal is to get a strong group of people together who love Battlefield, and enjoy tearing it up with a team. However, we will be competing at some point although all members are not required to compete. The members who choose to compete will be required to attend weekly practice sessions to sharpen our skills and strengthen us as a unit. More about the competetive side of RageFlask will be listed soon.

There are a few small requirements for membership:

> Must have a mic

> Must play fair

> Show respect to fellow clan members

> Participate in as much clan activity as your schedule will allow

> Represent the clan in the best manner possible. Ex. No trolling, or acting like a d**k on the forums, etc.

That's just about it. Any other questions, comments, or suggestions? Get in contact with either ToeknWytGuy or CTSO_Craigcon.
Platoon feed
There are no more events to show