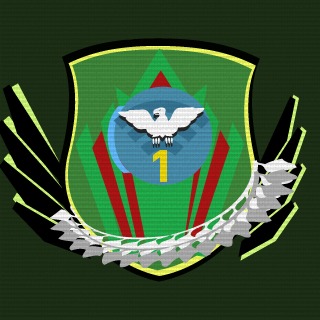 Platoon Presentation
Your soul is OURS!!

Clan Rules :
*Be a Veteran , a real one who has the fighting instinct inside .
* Wear the F16 clan tag all the time .
*Preferred to have a Mic. but if you don't , no problem just listen to the leaders and teammates and obey them.
*Add all the Clan members to your PSN friends list & Battlelog
*Try not to play against other clan members , Switch teams as soon as possible.
*You must respect your teammates and am not kidding you MUST .
*Be a cooperative player and its simple . throw ammo when support , revive and heal as a medic , repair as an engineer , spot enemies as recon and finally bring HELL to EARTH as a battlefield player .
GLORY FOR UNDERGROUND SOLDIERS , المجد للجندي المجهول , WE SEARCH FOR PEACE

F16 LEADS THE BATTLEFIELD , Underground Teamwork Leads !!
*Must Put the Clan TAG [F16]

LEADERS : Hafroot , xturbo-07

Tank drivers : Hafroot ( Tank Leader )
Jet Pilots : blacksword123 ( Pilots Leader ) , hatemdahhan
Attack Helicopters : Mazen_Zozz92
Main Recons :

Clan Members : Midnight_Aeon , Mazen_Zozz92 , Spineater , sherif1998 , ELiiT3xK1LL3R , blacksword123


All Add the clan leaders to be connected in events.
Platoon feed
There are no more events to show