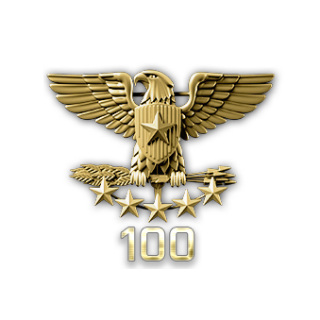 Eagle 100 Club
Tag:
[100]
Fans:
50
Created:
2012-09-17
Platoon Presentation
Welcome to the most pristine private club in Battlefield 3.

The Club reserved for only those who have reached Colonel 100. Gold Eagles.

A club, that only the most dedicated have the chance and opportunity to join.

Group of dedicated players who have put in the same time you have to get that 100 Eagle no more no less.