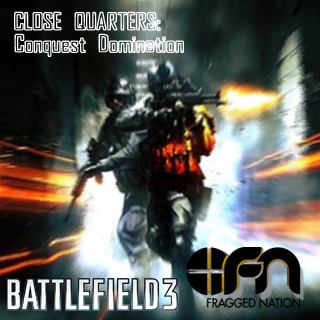 Platoon Presentation
FraggedNation Close Quarters Conquest Domination Wars

: Participating Clanleaders Only

Welcome to the World's First Conquest Domination Ladder for Battlefield 3 Close Quarters

Apply your Platoon now and join the Competition!

Enter the most action gamemode in Battlefield 3!

Ladder is Here!
http://www.fraggednation.com/standings/pc/battlefield-3/Close-Quarters-CQ-Domination-4on4-Europe-7151

Our server: http://battlelog.battlefield.com/bf3/servers/show/b745973f-2cab-463f-9779-6d2e82710a80/ join in and

fragON!