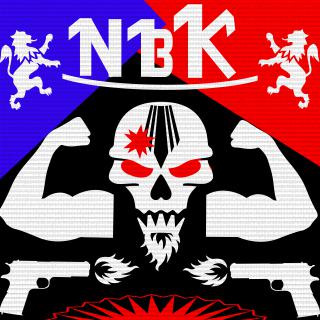 NbK Butcher Regiment
Tag:
[NbK]
Fans:
15
Created:
2012-11-08
Platoon Presentation
NbK is not just a platoon, it is a brotherhood.
If you are interested in joining there are only a few rules that must be followed.

1.Absolutely no knifing clan members unless challenge is given and accepted.
2.No t-baggin clan members unless done to you first (then its free game).
3.Always have your clan members backs. Our gaming style is very close and crisp.
4.Must have Mic because communication is ESSENTIAL to the style we play.
5.MUST WEAR (NbKB) TAGS WITH PRIDE AND RESPECT. Failure to wear tags, you will have to listen to "THE CApTaiN".

We strive for excellence and domination, and expect the same from everyone we recruit and accept. Tryout must be completed with one of clan leaders or founder. To all those interested apply and you will be contacted with tryout details.

To all those who have risen to the challenge and succeeded "WELCOME TO THE DARK SIDE"