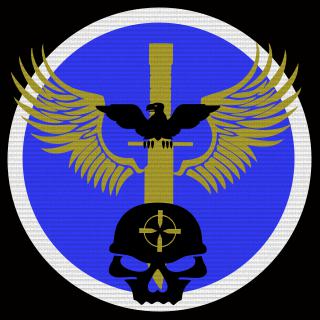 Platoon Presentation
-Navy Seal's-

Los Navy Seal reciben este nombre por el entorno en el que operan: Mar, Cielo y Tierra (Sea, Air and Land) y son la base de las fuerzas de combate de operaciones especiales de la US NAVY.
Los Seal de hoy en día encuentran su origen en unidades elite (ojo elite, no operaciones especiales) formadas en la segunda guerra mundial tales como los Scout and Raiders, las Unidades elite de Demolición de Combate de la Armada, los buzos de combate del OSS, los Equipos elite de Demolición Submarina y los Escuadrones elite de Torpederos a Motor. Aunque ninguna de estas organizaciones originarias existen hoy en dia, sus esfuerzos innovadores en la guerra no convencional se reflejan en las misiones y el profesionalismo que creo a los SEALS actuales, los cuales al conjuntar todos los elementos de los mencionados grupos elite, pasaron a convertirse en unidad de operaciones especiales.
La razon de la creacion formal del grupo fue en respuesta al deseo del Presidente Kennedy de desarrolar la guerra no convencional, para lo cual la Marina de USA basados en sus excelentes grupos elite creó dos Equipos de operaciones especiales en enero de 1962 (que son el equivalente de los actuales SEAL numero Uno y numero Dos), formados con personal de los Equipos elite mencionados especialmente tomando personal del de Demolición Submarina, ya que inicialmente su misión era conducir la guerra de guerrilas y las operaciones clandestinas en los entornos marítimo y de aguas adentro.
Su prueba de fuego se dio cuando participaron en la guerra de Vietnam desde el primer momento, colaborando con batallones del ejercito regular tanto del US ARMY como de los USMC, asi como tambien con asesores militares en las mismas divisiones armadas.
Después de Vietnam han paritcipado en Granda (1983), Golfo Pérsico (1987-1990), Panamá (1989-1990), Operación Tormenta del Desierto (1990-1991), Somalia y Bosnia, asi como recientemente en las operaciones de afganistan y las subsecuentes en irak.