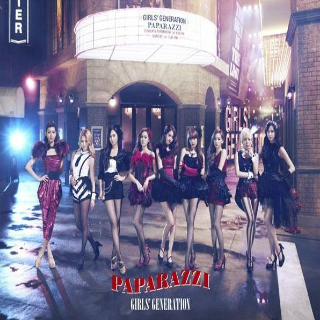 Platoon Presentation
Since here is full, please go join our sub platoon
~~~~~ http://battlelog.battlefield.com/bf3/platoon/2832655391739373679/ ~~~~~~
:D Both are the same so no worry xD

Affiliation : http://battlelog.battlefield.com/bf3/platoon/2832655391739373679/



~We are a platoon dedicated to SNSD~

-------------------------
INTRODUCTION
-------------------------
Girls' Generation is a nine-member South Korean pop girl group formed by S.M. Entertainment in 2007. They are also referred to as SoShi (소시) or SNSD by their fans, both abbreviated forms of the group's Korean name. The group is currently the top Korean girl band.

Girls' Generation has released three Korean full albums, three Korean mini-albums, one Japanese full album and various singles. Their 2009 hit single "Gee" holds the record for being the longest running No. 1 song on KBS Music Bank, having held the No. 1 chart ranking for nine consecutive weeks. Gee was named song of the decade by the Korean music site, Melon.

The group began a foray into the Japanese music scene in late 2010 under Nayutawave Records, a part of Universal Music, with the Japanese remakes of their 2009 Korean hits "Tell Me Your Wish (Genie)" and "Gee".

----------------
MEMBERS
----------------
The leader of the group is Kim Taeyeon. The other members are Jessica Jung, Sunny, Tiffany, Kim Hyoyeon, Kwon Yuri, Choi Sooyoung, Im Yoona and Seohyun.


http://en.wikipedia.org/wiki/Girls'_Generation


Will be updating daily SNSD stuffs. So, feel free to look and update too! :D




Platoon feed
For people who want to hear GG concert in Singapore now! Here is a link of live broadcasting http://www.twitcasting.tv/alluringcat

So apparently, the 12 gold battle packs won't be given at the start. It will only be given 1 by 1 through the 1st 12months. WOW I didn't know that -_-

Ready for Battlefield 4 BETA guys? :D

http://www.youtube.com/watch?v=Z6FPJOgfCkc SNSD Galaxy SuperNova Dance ver! :DDDD

Annyoung! I've been inactive for so long now! XD Anyone going for GG Tour Singapore?

WHERE IS MY BEEP BEEP FULL MV~~~~~~~~~~~~~?????