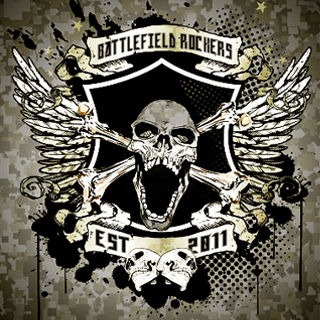 Battlefield Rockers
Tag:
[TBR]
Fans:
59
Created:
2011-10-27
Platoon Presentation
/// TBR NOTICE: Hi guys, if you find this chat on here slow or hard to get responses to, please join up for discussion at the Facebook group which gets visited daily, https://www.facebook.com/groups/bf3xbox360/. Thanks.

----

We are The Battlefield Rockers, a small Xbox 360 community that games together.

When a Platoon Leader is online, they will invite the first 7 people (totaling 8) into party chat.

See you on the Battlefield!


/// The History of [TBR]

A group of four friends used to game together on Battlefield: Bad Company 2. Without an official name nor tag, they rolled as [LAA].

Then as Battlefield 3's release date approached, a squad name was born. They became the Angels of Death. The squad enjoyed many more games within Bad Company 2 and remained just four members.

With the birth of Battlelog, so did the platoon of the Angels of Death. So, from 4 friends we grew to a platoon of 9. But the Angels of Death wasn't to last.

Researching the name, it became known that the name was already taken. The search for a new calling card started and after many suggestions and votes, The Battlefield Rockers were born!
Platoon feed
There are no more events to show