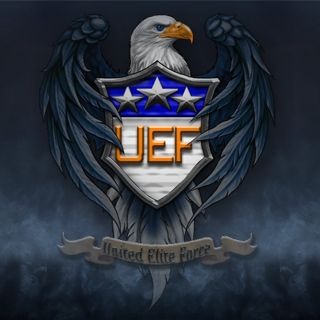 Platoon Presentation
- United Elite Force -






We are the United Elite Force, or in short [UEF]. We are a PC gaming clan which is based on Battlefield Three. We also have numerous members who regularly play other games. [UEF] is a active and competitive clan who like some fun every once in a while. We are having training battles every week and try to have a clanwar regularly.



[UEF] has three different servers at this very moment, our admins are keeping track of it all the time and it'll be autobalanced everytime when needed. Also you are able to vote on your favorite map for the next round!



Our Servers:
* The 64 slot Conquest server (46.249.40.13:25210)
* The 16 slots Hardcore Squad Deathmatch server (46.249.40.84:25200)




Do you want to join?

Please keep in mind you should:
* Be atleast 16 years or older to join this clan, as we are looking for serious players.
* Be able to communicate (writing and reading) in English. We also got several Dutch talking players, so speaking Dutch would be something easy also, but we mainly talk English.
* Have a working Microphone, to join our Teamspeak channel and communicate with us in Trainings or Wars.(not required, just something very helpful)
* NEVER use any way of cheating or hacking, also glitching is prohibited. We will never use any kind of these cheats and will not tolerate this from anyone in [UEF] and won't have mercy for you if you use it. A permanent ban from our servers and clan will be our solution!



Do you agree with our rules and are qualifying for these rules? Then please move on, to our forum which is located at http://www.uefclan.nl/ You are not yet able to create a new account, please move to our Non-member section and then to the Joining page. Read the two stickied topics and do what you are told.


After you are accepted in [UEF] you will be able to register and you will be able to enjoy all the positive aspects about being a United Elite Force Soldier!






That's all for now soldier. Now get your ass back to the front. We've got a war to win!


Platoon feed
There are no more events to show