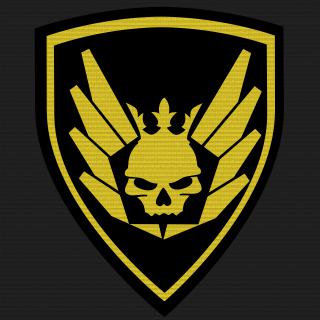 Platoon Presentation
"OUR SERVER WILL BE DOWN UNTIL THE NEW BATTLEFIELD CLOSE QUARTERS COMES OUT"

WARNING TO PARENTS: We are a clan that promotes a persons right to develop their own personality in game. As such, cretin players may use language/discussions that are inappropriate to some people. We felt because of our convection's we could not ban the use of inappropriate language on our server. We do how ever promote younger players in our clan and are committed to protecting our younger players from unwanted harassment. We do monitor player to player discussion content weather by in game chat or text in witch a warning is give to the offending player if the content wasn't directed to one of our younger players. If that warning isn't headed then we temperately ban that player for a day to allow our younger player to continue playing. If that player returns and continues his harassment, then he/she will be pertinently banned from our game-play

Welcome to NightStalkersWorldWide. Kill, Have Fun, Enjoy. Our New Server is Up and Running. Click on the "Official website" above to be taken to our Server. The server is new and I am actively learning how to populate it. I will be giving admin to people who enjoy playing the game. I haven't decided to whom yet, but rank, k/d, will not completely be a factor. If you love to play the game and understand how to let people play yet still ban the shit out of annoying people, cheaters, ect, ect.. then you can apply. This server is for whoever makes this place a home, or a place they like to come and play from time to time. I will take in any suggestions you may have to tweek game play, even if we have to get another server to play that game type. So don't hold back your opinion. More to come later.

(Ns)BLOODGUILT


P.S. If you would like to join our clan. Affix the "Ns-Q" tag in your CLAN/Tag slot in "EDIT YOUR PROFILE." This will notify us to your desire to be in the clan. Clan Spots offer: reserve slots and admin privs. on our server.

* AND REMEMBER THIS MOST OF ALL! WE HAVE YONG PLAYERS AND IF YOU DISRESPECT THEIR PARENTS BY BEING IN ANY WAY INAPPROPRIATE TO THEIR AGE LEVEL (AND I DON'T CARE WHO YOU ARE) YOU WILL BE "BANNED" PERMANENTLY, AND IF YOU ARE A CLAN MEMBER YOU WILL BE STRIPPED OF ALL YOUR CLAN TAG'S AND PRIVILEGES! FIRST OFFENSE: TERMINATION!

** CLAN MEMBERS UNDER THE AGE OF 18 WILL AFFIX THE "Ns-M"
THESE MEMBERS ARE FULL MEMBERS AND WILL BE AFFORDED THE SAME RESPECT, SERVER CONTROL, AND RIGHTS AS AN ADULT MEMBER. ANY MEMBER TREATING THESE CLAN MEMBERS WILL BE DELT WITH.


Platoon feed
There are no more events to show