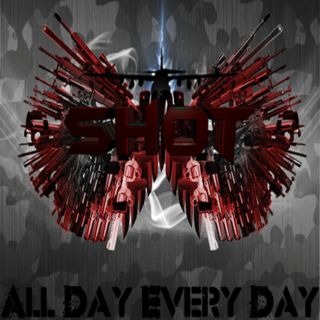 Southern Hostility
Tag:
[sHoT]
Fans:
94
Created:
2012-01-26
Platoon Presentation
VvvvvvvvV┌∩┐(◣_◢)┌∩┐ We Play The F*cking Objective And We Bring Da Ruckus!!! ┌∩┐(◣_◢)┌∩┐VvvvvvvvV
pow! yeh we sHoT that running that sh*t cause we powned that. massacring the masses never let our squad down hooah all of the many shoot 10 before the penny drop were like locusts in the chop our squad putting pressure on ya make ya head pop ears bleed dont bow down no need we know we are one of the best thats why we got numbers a plenty on our crest. colonels for life!!!! Remember That!!!

Our Team Stats: http://www.bf3log.com/en/ps3/Platoon/Southern+Hostility/244958#

Better Battle report: http://bf3battlereports.appspot.com/ 

---
Scrims

sHoT vs NZ. Score: 2 - 1 win
sHoT vs LGc. Score: 0 - 3 loss
sHoT vs TOA. Score: 3 - 0 win
sHoT vs NZR. Score: 3 - 0 win
sHoT vs NZ. Score: 2 - 1 win
----

----
Emblem designed and created by XqlucivE
Platoon feed
so, has anyone played GTA online yet? whats it like? and are you able to have a game friday?

Show 12 more...

eniminga

still not worth risking my SP game imo... have heard of entire save files being corrupted...

tG-RogueKill

final fantasy was an example on how some people bricked playstations, until GTA is patched properly doubt anyone will play (if they can)

so ppl playing GTA V i set up a crew for us dont forget to add each other as friends on rock star social club http://rsg.ms/18y86of

so ppl playing GTA V do we want to start a crew

what do ppl think of The Elder Scrolls Online

http://www.jbhifionline.com.au/game/ps3/ps4-playstation-4-console-tbc-price/586352

Show 15 more...

eniminga

what outlaw said about 64 players, and for convenience of console - won't move to pc

BF4 whose going to get it on Console or PC?

Show 3 more...

tG-RogueKill

yeah been playing a few other PS3 games, but still for any new FPS still 50/50 on console vs PC (i want a new Mac too but feck, BF4 won't work on that now will it).