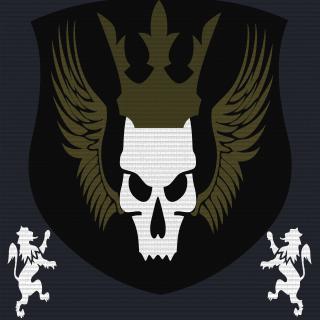 Bad Mother Fuckers
Tag:
[BMF]
Fans:
9
Created:
2012-03-13
Platoon Presentation
We have the number 1 and 2 (Used to be #2) guys on the PS3 net work with the M249.

We also have some kick AZZ medics!!! Best in the biz I say.

We have sent over 50 invites to clans to face us in TDM we got 50 no's .

WE OWN TEAM DEATH!

We will now start to focus on rush !!!!

Our emblem represents the following..

"Even though there are many lions in the jungle, they always will remember and shall never forget. Some day the Angel of death will appear to them; knowing when he does , there will be no tomorrow."

BMF - Only, if you are truly worthy, then you shall have the honor to wear that burden.
Platoon feed
Just gotta put out a thanks for all the great dudes we have in BMF. You guys taught me how to work with a team, and it feels great to play with friends again. I'm probably not going over to bf4 but it's been great and hope to play with all of you guys again together before the great switch. We definitely need to plan a day for us all to be online.

http://www.justin.tv/bmf_gaming

Not quite sure why jwals is still here since he is SoA (even though he jus tgot kicked from it lol)

Ok, we need some rules for BMF if we wanna stay together and not get mad at each other : Don't Be A Doucebag To Other BMF's

Aeari

It's all in good fun as long as we don't literally insult each other seriously. We're all family

We need to schedule a time to play all together again. Miss playing with you guys

Show 5 more...

roglejr

I'm in Florida for a bit then I have a fishing week on the lake, so in about 2-4 weeks I'll be able to play but not for long cause I have a mission trip to the Dominican Republic.

WOJO78OLDSCHOOL

Sorry didn't get in till late. Will be on today RRRRRRAAAAAHHHH BITCHES!!!