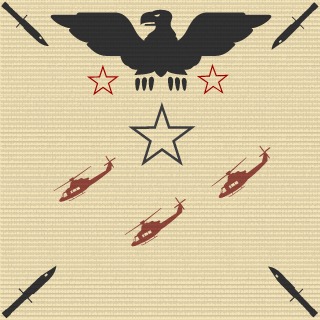 Ace Veterans
Tag:
[ACE]
Fans:
8
Created:
2012-04-05
Platoon Presentation
. *************RECRUITING**************
.
.
.Our expectations and rules are very simple.

- Play the Objective.
- Communicate.
- Use teamwork.
- Win and have fun.

We also except you to treat everyone in the platoon with respect. We will not tolerate bullying or offensive behavior towards someone. Being a member of ACE Veterans is about having fun, and being nasty or cruel towards a teammate is not something we look lightly upon.

ACE Veterans is a platoon that focuses on teamwork and communication. We always strive to win, but the importance is that we enjoy the game and learn something from it. By using each individuals set of skills combined with communication we have learned to master the art of digital warfare. We will not look at your stats and judge you, we will judge you on the Battlefield while you play with us.

We also want you to be somewhat active in the platoons future and battles, but we do not ask you to come online when you don't want to or can't. We understand that everyone has their own life and situations so there is no need to worry if you have something going on in your life.

--------------------------------------------------------------------------------------------------------------------------------------------

- Leaders and members, please set your clan tag to ''ACE'' in order to present our platoon. It is not a must, however it is recommended. You can do this at the top right corner of the screen on Battlelog under "Edit profile".

- Remember to add the members and leaders so that you always have someone online to squad up with in case you don't feel like playing solo. If you are new to the clan, dont be afraid to join an ongoing Xbox Live party, we love talking to you guys!

- We will be having Platoon clan battles, focusing on mainly Rush, Conquest, or Squad Rush. Before the event we will assort players to their assigned squad and work our way from that. If you cannot participate in a battle, please let us know before the event kicks off.

Thank you for checking our platoon out and dont hesitate to ask any questions if you are uncertain about something!



Best regards,


ACE Veterans


Please contact PANDZ for any information about recruiting!

Platoon feed
There are no more events to show