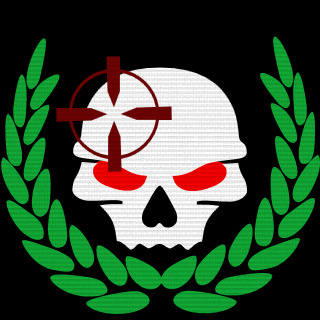 Platoon Presentation
Welcome to the NOOBS WELCOME-SERVER platoon!

Server is sponsored by reVolution Gam:ng Clan
Also visit their platoon: http://tinyurl.com/revoplatoon
and LIKE them on Facebook: http://tinyurl.com/revofb


You can find the Server here: http://battlelog.battlefield.com/bf4/en/servers/show/pc/c04389af-501f-4c13-a8f0-a823907c7165/NOOBS-WELCOME-24-7-CQ-reVo-Gaming/


--------------------------------------------------
BANAPPEAL? CONTACT NGRmase!
--------------------------------------------------
-------------------------
Rules are simple:
-------------------------
> German/English in mainchat only
> Attacking or stealing any empty basevehicles is not allowed
> Intentional ramming of air vehicles is not allowed

--------------------------
Serveradmins are:
--------------------------
NGRmase
DocFatalError
reVo-TiTo
smok1ee
reVo-Elton
BarrelFanatic6
DKilll
M0YK
PurpleGuldet
Ragetti
0Idm4n


Feel free to DONATE to keep the Server alive: http://tinyurl.com/donatenubz

Public TS3 ip: ts.revogaming.co

>> WE KICK FOR ADMINS & VIPS <<
>> Donators will get VIP <<
Platoon feed
cause of recent changes we had to change our TS3 ip. howevery you can still use ts.revogaming.co ! just saying for the ppl that use the ip to connect!

for the ppl that are wondering about: we renamed our server into 24/7 Vanilla CQ - reVo Community"...don't worry, we have our reasons for that ;)

hey guys, i wish you all a happy new year! have a good time with your family and friends around you :) since i'm leaving for konstanz in minute i'll do it the quick way: we, the team of reVo, have some nice stuff for you guys in the work. at this point i want to thank one of our members, Xstasy, who made all that stuff possible! big thanks also to every other member, donator and regular player for everything they did in the past year to make our server as successfull as it is now :) so stay tuned, see you in 2014!

is there anyone who doesn't have premium or the china rising mappack? cause i'm thinking about adding 1-2 maps into the mapcycle!

https://scontent-a-lhr.xx.fbcdn.net/hphotos-prn2/1501796_10201060701935744_1602085288_n.jpg mase xD hihihihi

GOOD NEWS FOR VIPS! DICE added aggressivejoin with the latest serverpatch. this means, that vips will now directly join the server, even if the server is full.

After today's server patch, we want to try to re-integrate Siege of Shanghai back into the map rotation. We hope the crash problem on that map which lead to the server dropping about 2/3 of the players was fixed with Server Update R12. We replaced Golmud Railway with Siege due to the existing audio problems on Golmud and general dissatisfaction with that map. - If you experience any problems with crashes on certain maps, contact us!

MAPLIST WILL BE UPDATED with the next restart of the server: Paracel, Zavod, Lancang, Flood Zone, Rouge, Dawnbreaker, Hainan Resort, Locker, Golmud

hey guys, as you probably know our BF4 server is a "work in progress" so far. today i updated it with a STATS plugin. from now on you can use !stats (to see your server stats) and !rank (to see your serverrank). also i updated the ingame-admin, what gives us more ingame-commands. (ADMINS, contact me for more informations about that!). Players can now use !report NAME REASON to report us a player and !admin NAME REASON to get our attention on a specified player. if you have any suggetions what you would like to see on the server or want to have another mapcycle, just tell us. we are always open for some new ideas!