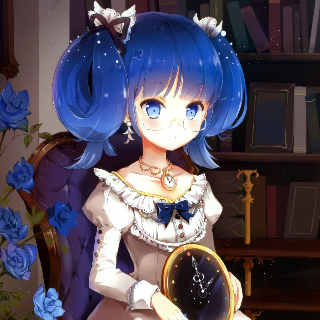 Sea.AiR AllianCe
Tag:
[SeAR]
Fans:
36
Created:
2012-05-19
Platoon Presentation
欢迎来到 Sea.AiR 动漫游戏爱好者 !!

战地3有这么多玩家,我们能聚在一起就是缘分,祝

大家平平安安,身体健康,工作顺利。

本群唯一宗旨:人不在多,热闹就行!!

感谢大家这么捧场 谢谢 谢谢!!!

承蒙大家照顾 不离不弃 小群已经38人了 希望再接再厉!!!


Welcome to Sea.AiR platoon! Here
we are enthusiasts of animations and video games.

There are so many player of battlefield.
We are bounded by games.

As the founder of Sea.AiR AllianCe, I wish for
everyone stays safe and healthy.

Good luck in daily life. All we want is play
together although we are small platoon.

Thanks for everyone stays. We have 38 members now.
I'm looking forward to new member joining.



ようこそSea.AiRへ。私たちはアニメとゲーム
の大ファンです。

バトルフィールド3は多くのプレイヤがやってます。
ゲームの中で出会ったら、それは縁ですね。

大事な仲間がいるためにゲームはより楽しいと
思います。

ゆえにこのクーランを作りました。皆が元気で
平和の毎日を過していること、わたしは祈ります。

クーランの皆さん今まで有難う。私たちは37人の仲間ができています。またメンバーが増やせる
ように期待していますよ。


Добро пожаловать во взвод Sea.AiR!
Здесь собрались любители анимэ и видео-игр.

Как основатель взвода Sea.AiR, я желаю
всем здоровья, семью и хорошую работу.

Удачи вам в повседневной жизни. Все мы хотим игры
вместе, хотя мы маленький взвод.

Спасибо всем за прибывание в Sea.AiR. Нас уже 38 человек!!!

И это не предел Sea.AiR всегда открыт для новых друзей!

Bem vindo a Sea.AIR platoon, nós
gostamos de animes e videogames.

Há muitos jogadores em battlefield,
nos fazemos parte do jogo.

Como fundador de Sea.AiR eu desejo
que todos estejam protegidos e com saúde.

Boa sorte no dia-a-dia, tudo que nos
queremos e jogar juntos, afinal nos
somos um pequeno platoon.

Obrigado a todos que ficarem,
nós temos 38 membros agora.
Vou sempre olhar os novos
membros que aplicarem.
Platoon feed
There are no more events to show