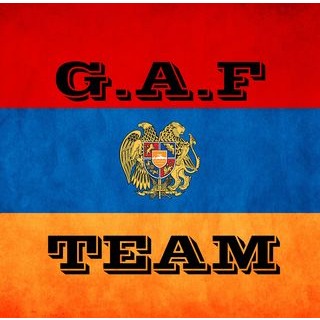 Global Armenian Force
Tag:
[GAF]
Fans:
50
Created:
2012-06-22
Platoon Presentation
Global Armenian Force [GAF] is an Armenian Squad founded to primarily find Armenian players around the world!!!!

Any volunteers are welcome to join us and our fights.

Put [GAF] before your name so we can know that you are part of platoon.

Global Armenian Force@ [GAF] Haykakan jokat e, vor@ himnvel e adrbejanakan u turkakan xmberin vochnchacnelu hamar.

Tsankacac kamavor karox e mez mianal !

Harzeri depkum karogh eq dimel kam-ARM-Painkiller in- kam NomAlc-in
Krivneriz araj menq dzez kteghekaznenq.

Araj Hayastan !