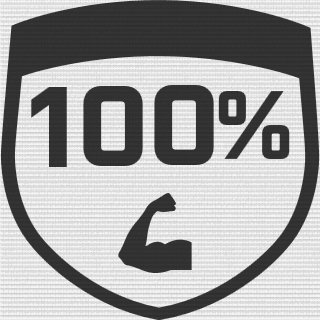 Platoon Presentation
We are BAD TO THE BONE!!!!! To be a part of BTTB you WILL be required to follow our rules and/or regulation. Nobody under 18yrs old allowed into this Platoon. PERIOD! If your Battlelog page says you're under 18, CHANGE IT so that it makes you 18 years old!!! THIS IS VERY IMPORTANT!! We limit the number of member ship to 24 that's it.

We operate much like the military unit!

WEBSITE: http://badtotheboneplatoon.yolasite.com/

We practice drills to make our platoon BAD to the BONE! If you are not a team player DO NOT APPLY!

If you have GREAT stats, Good for you. If you have Average Stats, Good for you. If you have Crappy Stats, Good for you! GET IT? STATS MEAN NOTHING TO ME!!!

HARDWORK, COMMUNNICATION and WILLINGNESS TO WORK HARD TO IMPROVE, no matter how good you THINK you are is What matters to me. That's why every player has to play about 2-4 games with a Leader before being FULLY accepted into this platoon.

We don't tolerate a bunch of junior high school DRAMA, WE are MEN. HANDLE YOURSELVES ACCORDINGLY. NO CRY BABIES.

NO CURSING on the Battlelog feed page!!! I do not want anyone to have ANY reason to report this platoon to EA PERIOD!

RULES and REGULATIONS for BAD TO THE BONE MEMBERS

1. Respect me and all your fellow Platoon mates.

2. Read the Platoon page OFTEN(MINIMUM WEEKLY). If there is a question or something posted that asks for a response. RESPOND TO IT. Yes, No, I don't know or something else. Just respond to it!

3. Participate in team practice. If I ask for your suggestion on the best time for you to be at practice, give me some options! Again, respond to the questions. If for some VERY good reason, you can't make practice, let me know ahead of time so we can practice one-on-one when your schedule allows!

4. Act like a man and conduct yourself like a man, at all times. No childish drama or pooting or anything. If you have a problem with me or someone else, talk it out thru private messages or bring it to a leader so it can get handled and done with immediately!

5. No cheating, hacking, boosting, glitching or anything else that draws negative attention to this Platoon or yourself!

6. Platoon members come first. If you see a Platoon member playing, join him. This is how we get better is by playing together as much as possible. If you want to play with friends, have them apply for the Platoon! If you would rather play with friends than Platoon members, then leave the Platoon and do whatever you want!

Violating these rules will get you punishment assignments and may get you kicked if violations continue.