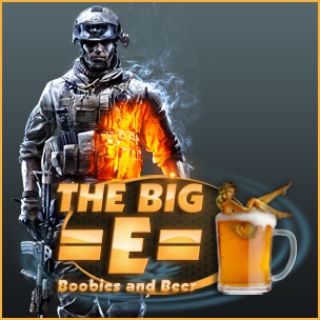 Platoon Presentation
Welcome to The Big =E= (Elite Special Forces)!

Est. in 2005 – The Big =E= has a long standing tradition of hosting some of the most welcoming, friendly and enjoyable servers on the BF2, BC2 and BF3 gaming communities.

We are a well-known, international Battlefield gaming group and we take great pride in providing gaming
enthusiasts with a fun, fair and competitive gaming environment on all of our game servers. Our friendly group of =E= Admins
put their duties of monitoring the servers before their desire to play on them; keeping our servers hacker-free,
ensuring that everyone abides by the rules and that =E= becomes a welcoming home for everyone!

If you are interested in joining a mature community of gamers,
go to our website www.thebigeclan.com, sign up on the forum and post an application.

Teamspeak 3 Info: 216.52.148.11:8780

Remember, you're free to join the platoon but if you want to wear the tags you have to apply on our forums!
Platoon feed
There are no more events to show