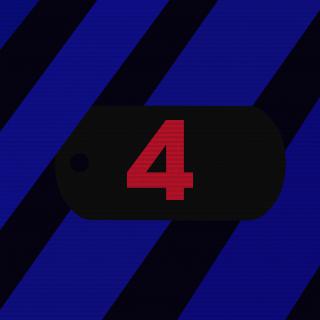 Battlefield 4
Tag:
[BF4]
Fans:
27
Created:
2013-02-02
Platoon Presentation
Platoon for BF4 fans/Buyers/Players
Release Date: 29th October 2013/ Beta September 2013/ Alpha Trial 17th June 2013
Platforms: PC/X360/Xbox One/PS3/PS4
Language: UK
Subtitles: CZ
Engine: Frostbite 3.0
System Requirements:
►OS: Vista SP2, Win7 (Win8 not supported)
►64 bit (32 bit not supported)
►Dx10 or Dx 11 GPU with 1+GB of RAM, Dx 11 highly recommended
►25GB HDD free space required
►Latest Origin version required

BF4 Official Website: http://www.battlefield.com/battlefield-4


►Fishing in Baku SP Gameplay: http://www.youtube.com/watch?v=J49YUr1iC8w
►Trailer: http://www.youtube.com/watch?v=jYnldLSlEqc
►Battlefield 4 SIEGE of SHANGHAI E3 MP Gameplay: http://www.youtube.com/watch?v=k9amMlU0OL8
►BF4 Hnev Mora SP Gameplay :http://www.youtube.com/watch?v=hMc3fUB869Q
►BF4 Commander Mode: http://www.youtube.com/watch?v=K725Ypc2B-A

►Battlelog - Android official App: https://play.google.com/store/apps/details?id=com.ea.bf3bl.bv&feature=search_result#?t=W251bGwsMSwxLDEsImNvbS5lYS5iZjNibC5idiJd

►FROSTBITE 3: http://www.youtube.com/watch?v=6Z0cp7XV_i4
Platoon feed
Zdravím, založil jsem for fun klan, zváni jsou všichni co se umi slušně chovat. http://battlelog.battlefield.com/bf4/cs/platoons/view/1545436099032143271/

Právě odstartoval Grunex Battlefield 4 Nightcup - Finálový turnaj! Sledovat můžete také několik streamů v podání hráčů! STREAM 1 - http://cs.twitch.tv/scopx STREAM 2 - http://cs.twitch.tv/samuelcheatko STREAM 3 - http://cs.twitch.tv/redia_esport_team

Informace pro všechny týmy, co se chystají hrát turnaje: www.grunex.com chystá úvodní turnaj V BF4. Akce bude brzy oznámena na webu www.grunex.com Sledujte web, přidejte se do čety "BF4 www.Grunex.com" a trénujte jak jen to půjde!!!!

Opět Vás zdravím! Proběhli narážky že sem vlastně nic neřekl a že si s Vámi jen pohrávám. Není tomu tak, řekl sem vše co sem mohl. Napověděl sem jak jen sem mohl :D Věci jsou v jednání a pracuje se na všem podstatném. Nemůžu Vám říct vlastně nic dokud to nebude jisté a potvrzené. Každopádně platí výzva aby jednotlivci hledali tým, týmy ladili sestavy, taktiky a všeobecně všichni hráli co nejvíce a trénovali! Brzo snad bude kde ;-) Pro více informací sledujte www.grunex.com

Po období ticha se opět hlásím! Battlefield 4 zatím nepodporuje čety a tak budu prozatím informovat touto cestou. Grunex.com nespí a proto doporučuji jednotlivcům aby hledali tým, týmům aby začali pracovat na sestavách a následně všem aby začali s tréningem. Více zatím neprozradím. Sledujte web www.grunex.com kde se včas dozvíte vše podstatné!!!