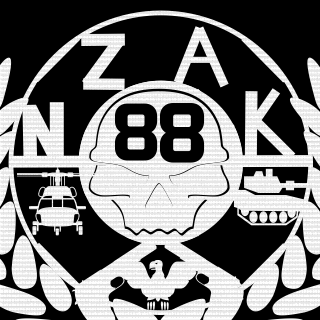 Platoon Presentation
WELCOME TO 'NZ ASSASSIN KILLAZ'

ALLY CLANS:

-The Marked Ones [TMO]

We are desperately waiting for best tankers, Scout heli pilots and ground units to apply. But, it's not necessary, you can apply if you like Noshahr Canals.

We are recruiting!!

BF3 is pretty dead but for the players who still love it can apply.

We recruit any dedicated BF3 soldier, with the restriction that only AUS/NZ

When you join, you need to follow on these rules:
- Tags are a must. You must wear it.
- Play on NZAK servers.
- Play with NZAK members if possible.
- If you are inactive for a month or so, you will be kicked

Feel free and join us.

WE are a team who don't care whether losing or winning, we try our best against the opponents, join us and you will be divided into groups:

If you join and our NZAK Scrim Platoon you will be divided in these squads:-

Scout Flys:-
-Kanoss88 
-LVN_HUNTER
-NZAK_UNKNOWN-06

RESERVES:-
-Doolittle69
I--HAX--U

Infantry:-
-Doolittle69
-Blaze5942
-RSK_Pyrotech
RESERVES:-


-Tank Fighters:-
[DRIVERS]
-HOROWHENUA_DEMON
-TE_MAI_BOI_06

RESERVES:-
-Doolittle69

Jet Squad:-
-Luxxxy
-adzoiscool
RESERVES:-

-Attack heli:-
(Need One)

Gunners:-
(Need One)

Reserve: adzoiscool (Pilot or Gunner)

-Remember to only play on our server: [NZAK] Canals 24/7.. And [NZAK] METRO 500% 24/7

Add all the squad members on PSN and BATTLELOG.