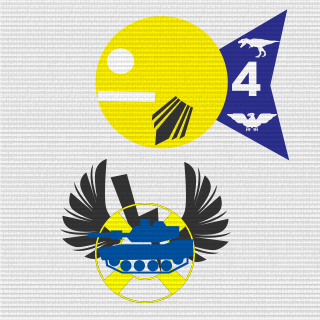 BF4 Beta Fish
Tag:
[FISH]
Fans:
6
Created:
2013-08-31
Platoon Presentation
SET IN CENTRAL TIME ZONE!

A group of people who will be in a squad together for the BF4 Beta.

New members are asked to pick and post their Fish Themed Callsign once accepted into the platoon.

MEET THE BETAS!
"Grouper" (Inactive)- XxPhoenixFoxXx (Robot_Panda15 - PSN/ "Tyler" IRL)
"Barracuda" - Razgriz115 (Razgriz470 - PSN/ "Erik" IRL)
"Sargo" - Mikehawk97 (ARC_LeGaCY - PSN/ "Trace" IRL)
"Cut Throat" - Chaos31469 (same PSN)
"Hammerhead" - TheUnseenPilot (firetec159, if full: AIR1-Clan)

Reqs:
Extensive BF3 experience (more than 50 hours)
Assault - 4 stars
Engineer - 2 stars
Support - 2 stars
Recon - 2 stars
Vehicles - minimum of 3 stars total
Weapons - top weapon (aside from M16A3/M416) must have 5 service stars.

Necessary Combat Abilities:
Ability to follow and stick to a squad
Ability to follow the "one for one" rule (if an enemy kills a teammate, you kill the enemy)
Ability to understand military lingo
Ability to change roles to suit the squad's needs
Ability to not be uptight about everything and have fun every once in a while (we are FISH after all...)


****Gravatars courtesy of MikeHawk97****

A note from the founder:
First and foremost: POST EVERY OTHER DAY! STAY IN THE LOOP!
As this is my THIRD shot at a platoon, there will be no leader role. Just me and the guys with the fancy leader things will say "hey, we are giving updates or we ask you to do this." Inactive members will be kicked after receiving a warning. Platoon Matches are invites only. If you as the members want to do one, organize it yourself, post an accurate description of the match, time (CST), date, etc. One of the leaders will accept it if enough members show interest.
This is merely a group of BF lovers who don't care what other people think, if we want to be THOSE people, we'll be those people. If we want to be PTFO try hard panty in a bunch, we will. If we feel like taking a break from BF to play mindless and bland COD, we will. Meh.
If you want to squad up, post it up on the wall a few hours prior to when you get on. Only time I ask for clan activities will be whenever I work something out with Erik (Razgriz. I know him personally, so I call him Erik. He'll call me Tyler or Lakin or Douche or whatever :P I call him Erik.) and our schedules meet with freetime. BF4 will be FUN. We're not trying to be Mr. Popular. Just play the game.
Oh, profanity is allowed only in game with the occasional "damn" or "hell" allowed in here.
Platoon feed
There are no more events to show