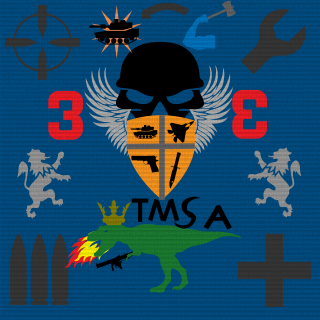 Platoon Presentation
This is a group of players who enjoy BF3 and just like having fun. We do have Teamspeak 3 so if you do want to join you need to have that so we can all communicate and have a better time playing.

Time Zones Compared to US ex: 5:00 pm
England-5 hours plus 10:00 pm
Europe-6 hours plus 11:00 pm
India- 10 and a half hours plus 3:30 am
Mexico- 1 hour minus 4:00 pm


"Stay Low, Go Fast.
Kill First, Die Last.
One Shot, One Kill.
No Luck, All Skill."

Platoon feed
Hey i have several people interested in a Clan war so comment if youre up for one

New T-M-S-A Clan Teamspeak server. t-m-s-a.teamspeak3.com All Clan members welcome. We will be organizing Clan matches soon also. So call in for a chat

Y'all staying out of trouble? :P

King_CobraIRL

if in this toilet there is no paper behind your back you will find a scraper if this scraper cannot be found just drag your arse along the ground

THE ANGRY IRISHMAN - EPISODE 1 https://www.youtube.com/watch?v=E0OZvj5-h08 (video made by MrT-145)

https://www.youtube.com/watch?v=E0OZvj5-h08

http://battlelog.battlefield.com/bf3/en/servers/show/pc/0415fb62-cc3e-4218-b2b7-d78a5c0e9af8/11-CLAN-IS-BACK-NO-M67-C4-RPG-SHOTGUNS/#live

I know it took a while, but I really struggled with making this one funny. But this is the end product. Hope you enjoy and I promise the next one will be a lot funnier. http://youtu.be/6NPB3XykrEY

Would Like to welcome AngelOfGod3 great to have you!