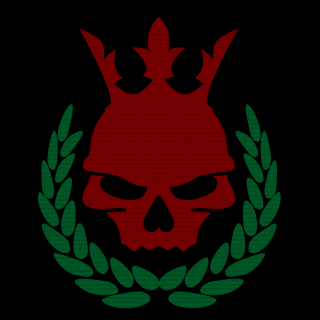 Platoon Presentation
NOTE: To apply for our Battlefield 1 platoon, search for "The Band of Brothers" in the platoons menu of that game!

Recruitment threads with more info:
BF4: http://bit.do/BoBThread
BF1: http://bit.do/BoB-Thread

Band of Brothers is a medium-sized and community focused platoon for players on PC.

We primarily play Battlefield 1 and Battlefield 4. We also occasionally play a variety of other games, including PlayerUnknown's Battlegrounds, Insurgency, Battlefield Hardline, Battlefield 3 and GTA V to name a few.

We have our Teamspeak 3 server, a website and we will soon be renting a BF1 gaming server, as well as a welcoming community that typically plays for fun, but also tries to play the objective. All of our members are friendly and open to like-minded newcomers.
Everyone that joins gets a VIP slot on the server for free. We don't have an age limit, but we expect everyone to behave themselves regardless of their age.

We are primarily based in Europe. However, some of our members are from USA, Canada, South Africa and even India - you're welcome from any corner of the world as long as the ping and time zones are not an issue for you. Still, we will mostly be playing on European servers, so it is your responsibility to consider this first.

We usually play Normal on a variety of different maps and modes, particularly Conquest Large. On the other hand, we also play anything from Rush and Chain Link to Team Deathmatch, Domination and Gun Master.


EVENTS
We host events open to the public where people can win real prizes, like a Steam gift voucher. Please join our TeamSpeak 3 serve and ask Staff about them, or visit our website and read up on each event through the Forums. Events are organised by our Event Manager, SupremeEagle, so please direct any questions about these events at him.


JOIN US!
You like the sound of all this and want to join us? No problem!

Please start with our TeamSpeak 3 server and poke any member of Staff letting them know you are new (look for the red F, purple A, blue L, orange E or green R next to their names).
They will give you rank Friends, enabling you to join any gaming channel. Then, it would be best you simply join the guys playing and have some fun.
To become a full Member, you will need to go through a short recruitment process with a member of Staff. It can be done at any time you wish, provided there is active Staff online. You are welcome to either play with us for a few days first, or join straight away, whichever option you prefer.
During the recruitment process, you will be introduced into the clan, shown around the website and given full Member rank and privileges. The process is not a test, it is simply an introduction to the community.
The only requirements we have are fluent English and activity on our TeamSpeak 3 server. We won't accept anyone without a microphone as we strongly believe voice communication is a necessary predisposition for successful teamplay.
All members must wear BoB clan tags.

No donations or fees are required at any point in time.


LINKS
Teamspeak 3 server: 85.236.100.96:11297 or click https://tinyurl.com/bobclan-ts

Website: http://bandofbrothers.at.ua

YouTube channel: https://www.youtube.com/channel/UCIMP1ZtjaxGDZJDTC0uBVGg

BF1 Recruitment thread: http://bit.do/BoB-Thread
BF4 Recruitment thread: http://bit.do/BoBThread

BF4 Platoon page: http://battlelog.battlefield.com/bf4/platoons/view/8971172550854455378/
BFH Platoon page: http://battlelog.battlefield.com/bfh/platoons/view/8971172550854455378/
BF3 Platoon page: http://battlelog.battlefield.com/bf3/platoon/2955064795045624581/

Our servers:
None at the moment.

Please note that we run no Hardcore servers.

Should you require any further information, please do not hesitate to contact us via TeamSpeak or the Forums on our website.

Thank you and see you on the Battlefield!