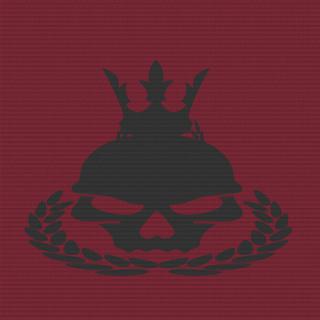 Platoon-Präsentation
BioWolves is a open clan that is both lienient n fun. We will not require to have a mic, it doesnt matter, all we ask is please dont be an ass! We will not tolerate any rudeness or flabergasting.
BioWolves will be glad to help anyone that needs it and/or ask.
We are looking for Snipers, Medics and support for right now. If intrested let us know!

Anyways we do have a little bit of rules:

1.Follow Attack, Defend, or any other order given by any squad mates higher than you
2.I don't have any requirements related to level or ratio
3. Play your role. In most cases I want one of each class

Thanks!

Anyways you can always take a look at our platoon page:

http://battlelog.battlefield.com/bf3/platoon/2832655241529675270/edit/

Anyways if anyone is intrested in joining BioWolves, message Sayain46, XxMicroVirusXx, or ToxicTurtle316. And prepare to enjoy the ride!!!


***And our clan will have a server 24/7, mostly TDM but it will host other modes. We ask that u follow the rules as well on the server or you may find yourself ban/kicked. This is a warning!
Platoon-Feed
Hey Since No One In This Platoon Plays BF3 Anymore Im Just Going To Say Goodbye I Am Leaving The Platoon. So If You Still Wanna Be Friends Keep Me As a Friend

sorry guys, i got to go still down to play freely but i'm goin to another platoon, its been fun

keep losing people because NOONE is active on battlelog. I find no more use in staying in this platoon anymore. Unlike the others who left without a warning I will not be leaving that way. So I bid you goodbye. I am leaving the platoon.

seeing as almost everybody in this platoon has drifted away from bf3 and gone to different games it would be best if someone made us a website so as to extend the reaches of the platoon to different games

we lost noam and corrieri without a warning

someone join me, i play almost every night and i find myself being in a one man biowolf pack!! someone fuck some shit up with me dont be scurry!!!

Sergeant_Kuhl

i am online i am just sick of bf3 and i got new games for christmas that i want to play

TheStranger1

its all good, i get it lol i was just seeing what was going on, i havent gotten many new games so this is still my choice of game but your probably the one person i've played with most, theres 1 or 2 others but you've been the m

hey anyone that joins the platoon and tries to add me as a friend on psn please put in the description of the friend request that you joined the platoon or i will deny you

2 weitere anzeigen ...

Sergeant_Kuhl

ask takira i cant remember. and corrieri i think you are a admin so if you go to the multiplayer menu then go to my servers you will find it