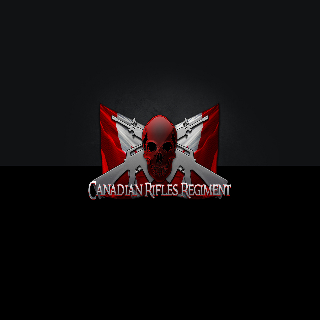 Platoon Presentation
Note: To be accepted in our Platoon, you need to be a registered and active Member on our Official Website.
http://www.canadianriflesregiment.com

The Canadian Rifles Regiment (CRR) is a community of PlayStation gamers from around the world.
A community built by gamers, for gamers who have a passion for playing video games as a fun social activity.
All built around a structure that is fit for never ending growth and to create social experiences that inspire action.

Gamers can come to play with friends, meet new ones and have fun whether you are looking for a casual or
competitive experience. We don't have an age requirement to join CRR, but we do have a maturity requirement.
We expect all members to be respectful, responsible, and honorable.


CRR is all about providing different events to get you connected with other members in your favorite game.
We support the big name franchises such as Battlefield, Call of Duty, and Killzone. But, if there is a demand
for another game within the community CRR will support it.


CRR's community has evolved and grown over time. We will continue to grow and evolve but this can only
happen with the help of active and ambitious members. With our military style rank structure you can move
up the ranks within the community and have your voice heard. No idea is a bad idea here at CRR.





Here is a breakdown of what the Canadian Rifles Regiment has to offer:

Casual "Game Night" events in all the most popular franchises, including Call of Duty, Battlefield and Killzone!
Competitive teams battling on websites such as Gamebattles!
Forums full of gaming news, tips, strategies and debate!
Full social networking with Facebook, Twitter and YouTube!
Exclusive offers, raffles and giveaways!

...and loads, loads more....MEMBERSHIP IS FREE!




How to join and become a CRR community member:


1.) Register on the site, http://www.canadianriflesregiment.com, by creating a username and password. Make sure that your username matches closely to your PSNID to save confusion for things such as roster management, etc.
2.) Confirm your email address that you used to register. (This is important, otherwise you will not gain full access to the site and all accounts that are unconfirmed for 30 days or more are deleted.)
3.) Proceed to the "Introductions" section of the forums and let everyone know a little about yourself.
4.) Make sure you read and understand the "Honor Code" and "Code of Conduct".


Platoon feed
Anyone playing on computer these days on BF3?

UKF-S0UTH

hi guys would you like a match which can be arranged on a private server with my platoon UKF pc