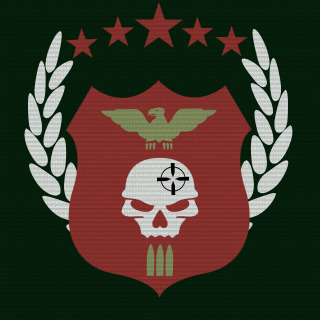 CK Clan (Global)
Tag:
[=CK=]
Fans:
9
Created:
2011-10-27
Platoon Presentation
CK Clan originally formed in 2000 in the UK in a small flat in Essex, and its purpose was to create a group so the number of us who were gaming regularly, could game as an identifiable group.

Back in those days, game of choice was Ghost Recon. As the LAN's continued to grow, so did the games including BF Vietnam, BF1942, Soldier of Fortune II, Red Faction, Quake 3, Worms, and then BF2.

BF2 was pivotal in CK's history. Where as before we had played a range of games, BF2 became the sole game of each LAN.

Over the years the clan grew and changed and with some members now being on opposite sides of the world (UK & AUS) and our ever changing lives (!), gaming as a group is somewhat more difficult!

CK today is a very different beast. We may have lost some of our comrades along the way (always remembered) but we still fight on in small pockets of resistance!

The ethos is simple. Kill the enemy. Work as a team. Respect.
Join up with your CK comrades whenever you're able and be the best you can.

CK. Capital Killers.
Platoon feed
There are no more events to show