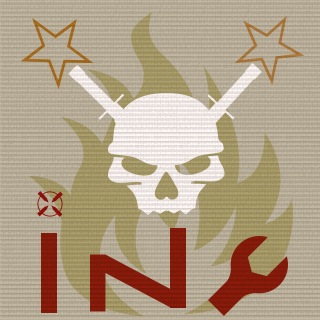 Platoon Presentation
Mercenaries Inc. is more then just a platoon. We stand for the collective cause of the oppressed and do whatever it takes to WIN! Although there is no monetary gain as the "mercenary" is defined by definition, there is a satisfaction that comes with being involved in something greater then yourself.

We are not a Platoon full arrogance, rules or strict guidelines. We simply ask that you understand your role, maximize your abilities and voice your opinions and suggestions to help the platoon continue to progress.

Our objective is to be one of the best Platoons out there, but to also enjoy ourselves while we're at it. After all, what would a Merc be if he wasn't having fun at the expense of others "online" deaths!?

In order to be considered for a spot, there are a small amount of criteria to meet, however:

1) MUST be team and tactics oriented
2) MUST be a well rounded player and show competence of all weapons/kits (we will not tolerate "specialists", i.e. snipers only)
3) MUST be all about the TEAM and have a mic in order to communicate effectively during matches

We're a clan that wants to win at all costs, but not at the expense of enjoying the game.

If you feel that we are the Platoon for you, please apply and we'll contact you.
Platoon feed
There are no more events to show