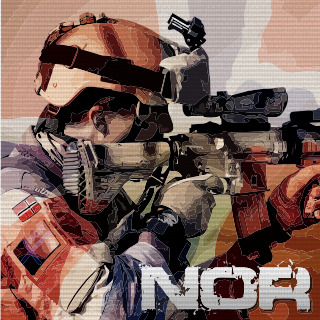 Platoon Presentation
Offisiell Hardcore Platoon for Norske BF3 spillere på PS3/Official Hardcore Platoon for Norwegian BF3 players.

Norway First Platoon (Normal) finner du her:
http://battlelog.battlefield.com/bf3/platoon/2832655391320747732/

SERVERS:

NOR - Clanserver #1 - CQ MIX - 200% - bf3norge.enjin.com
Conquest Ranked server - Maps: Diverse store i rotasjon med 200% tickets
Admins: Timewalkr, Mitzhor, Psykosam, Wolfeeboy, Trollkongen
Rules: No Jet-ramming or shotguns allowed - Also applies to NOR members.

NOR - Clanserver #2 - HC - Maps: Trollkongens trololololol
RULES: No ?????? - Also applies to NOR members
Admins: Timewalkr, Trollkongen, Extreme_Galaxy

Clantag: NOR
System: PS3
Email: bf3norge@gmail.com
Teamspeak3 Server: bf3norge.dyndns.org

Website: http://bf3norge.enjin.com/

For events and clanmatches, please contact Trollkongen on Battlelog or PS3.

To report abuse or cheating, please contact one of our admins or mail: bf3norge@gmail.com

---------------
l EVENTS l
---------------
Vi prøver å få til fast HC event hver torsdag kl 19.00
Det blir store maps, både rush og conquest.
Server blir - NOR HC clanserver 100% tickets
Håper flest mulig får med seg dette og joiner eventen. Legg gjerne en +1 i kommentar feltet.

Ønsker du å prate mens du spiller, last ned TeamSpeak3 på www.teamspeak.com,
og koble til vår server: bf3norge.dyndns.org

Ønsker du derimot ikke å snakke legg til en av lederne i Platoonen på PSN og join session på oss.

Har du spørsmål angående events send en meldig til en av lederne her på battlelog eller mail: bf3norge@gmail.com

Om du vil være med så ønsker vi først og fremst at vi spiller på samme lag.

Platoon feed
There are no more events to show