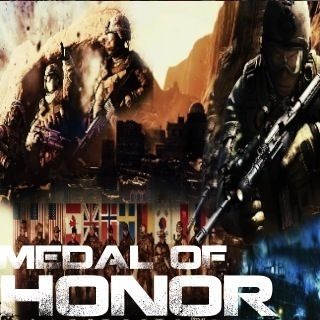 Platoon Presentation
✪ ✪ ✪ ✪ ✪ ✪ ✪ ✪ ✪ ✪ ✪ ✪ ✪Velkommen til Medal of Honor [PS3] ✪ ✪ ✪ ✪ ✪ ✪ ✪✪ ✪ ✪ ✪ ✪ ✪ ✪

Medal of Honor opprettet til norsk Battlefield 3/ Medal of Honor spillere lettere finne hverandre.
Min visjon er at alle norske Battlefield 3/ Medal of Honor spillere som blir med i Medal of Honor aldri trenger å være alene på slagmarken!

De eneste reglene er åpenbare, slik som, ingen rasisme, ingen hat mot en etnisk gruppe etc. Dette inkluderer ditt navn og profilbilde på Battlelog.
Hvis du blir med Medal of Honor det er å håpe at du vil ha det gøy og møte nye venner, og hvis du oppfører seg dårlig eller
bryte reglene på noen måte slik at jeg ikke vil nøle med å sparke.

Det ville være flott hvis du har MoH clan tag, i hvert fall når vi spiller sammen.

For group matches or trainings, contact Argur. http://battlelog.battlefield.com/bf3/user/Argur/
This platoon is for the true and dedicated Medal of Honor fans.
Please "Apply to Join" if you are getting Medal of Honor: Warfighter coming October 23, Fall of 2012

Vi ofrer alt for Norway!

Clantag: MoH
System: PS3
OBS: Alle er velkommen! :-)
Ha en fin dag, og ses på Battlefield!

Platoon feed
There are no more events to show