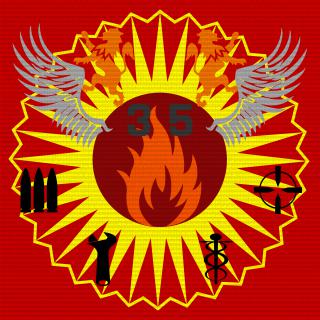 Ring of Fire-United
Tag:
[ROF]
Fans:
12
Created:
2013-03-09
Platoon Presentation
This Platoon is for all Pacific Ring of Fire players ONLY. (see a map if you don't know where; no offense)

Here is the list of Ring of Fire countries. Please make sure that your friend is from one of them before you invite them. Okay? Thanks!

Argentina
Belize
Bolivia
Brunei
Canada
Colombia
Chile
Costa Rica
Ecuador
East Timor
El Salvador
Micronesia
Fiji
Guatemala
Hawaii
Honduras
Indonesia
Japan
Kiribati
Korea
Malaysia
Mexico
New Zealand
Nicaragua
Palau
Papua New Guinea
Panama
Peru
Philippines
Russia
Samoa
Singapore
Solomon Islands
Tonga
Tuvalu
United States

Please confirm if you are part of the Ring of Fire before officially renaming your Tag. If you are sure that your country is on this list, you may change your Tag to "ROF."

If you aren't part of it, though, you can still join us. However, only the real RoF people can wear the Tag to represent us. Sorry!

Let's kick ass, as one (ringed) team! Go ROF!
Platoon feed
There are no more events to show